Celebrate the 75th Anniversary with the Signature Collection Release of Disney's Beloved Animated Classic, Bambi. As of June 6 you can watch it on Digital HD, Blu-ray™, DVD and On-Demand.
They are many fun bonus material for your enjoyment on the disc, especially a heartfelt feature on the incredible artist, Tyrus Wong, who inspired the film's soft watercolor backgrounds and beautiful palette.
Bambi was released in 1942 during World War II and took over five years to make due to its exquisite hand-drawn artwork and attention to detail. Beloved by generations, Bambi holds the No. 3 spot on the American Film Institute's "10 Top 10," honoring the 10 greatest animated films of all time. The timeless tale features an adorable young deer named Bambi who explores the wonders and challenges of the woods with his playful pal Thumper, the lovable skunk Flower, and wise Friend Owl–and ultimately fulfills his destiny as prince of the forest.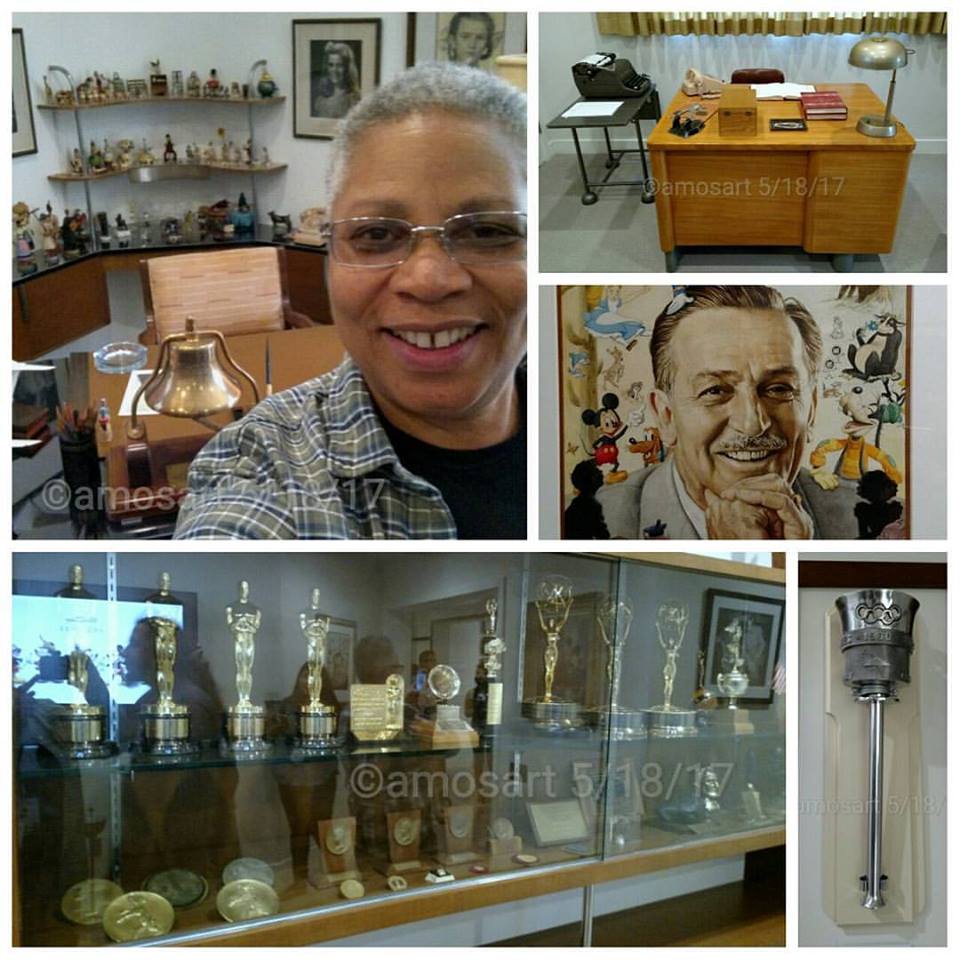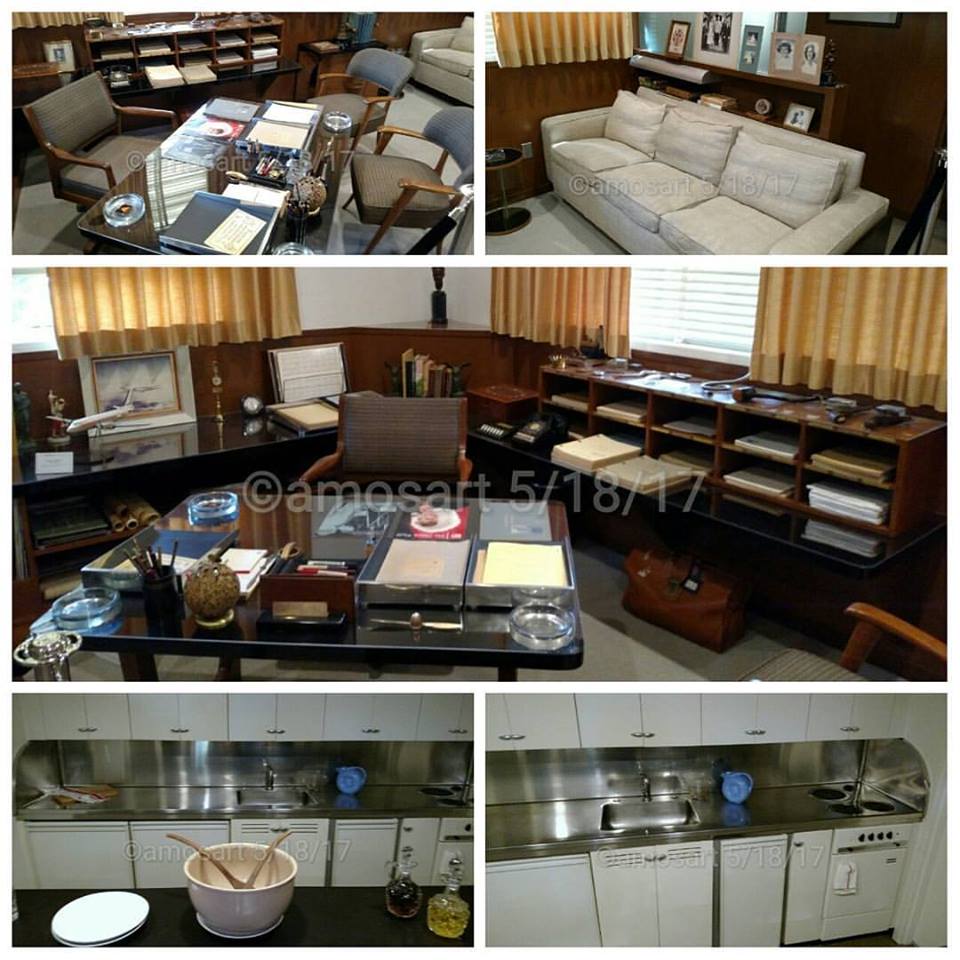 As part of the release celebration we got to tour part of the old Animation Studio where Walt Disney's offices are. We got to meet Paul Felix, Bambi Walt Disney Signature Collection Disneygraph artist. You can listen to our audio with him. We also spoke to Peter Behn and Donnie Dunagan the young voices of Thumper and Bambi. You can listen to the audio and check out the video below.
Angela Ortíz got to stand in front of Walt Disney's desk in his formal office during a tour of the old Animation Studio celebrating Bambi's 75th anniversary.
In the front office, the secretary desk and many awards and a few more things in Walt Disney's working office in the old Animation Studio with a cool kitchen attached. We love the history in
these rooms. — A.O.
Photos: ©2017 Angela María Ortíz S.