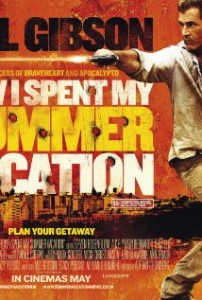 What are we supposed to think about this? It's not as if Mel Gibson has had an easy time of it recently; his racist remarks against Jews and African Americans, his (pretty much undisputed) violence against women–it's hard not to think of that even when you're watching one of the old 'good' Gibson movies. Can this really be the same guy who made barnburners like Mad Max and Braveheart, and smart, caring movies like What Women Want and The Man Without a Face? The guy even did a halfway decent Hamlet. It's hard to reconcile that with the modern-day Gibson and all he's said and done.
And if he was serious about a comeback, or at least getting back to work, wouldn't he shy away from racially volatile material? Violence, sure–this is Hollywood, after all but–Get the Gringo? Really?
Check out the trailer below, and you'll get a sad sense of it: a guy falls on some mob money, runs to Mexico, pursued by the bad guys, and proceeds to get in a heap of trouble. Nothing particularly new or different there…just a version of Mexico that's filled with crooked cops (who steal his stolen money, of course), filthy Mexican prisons, beautiful but innocent señoritas, and adobe villages right out of Treasure of Sierra Madre. 
See if you don't agree: It doesn't look good. It doesn't even look acceptable.
http://www.youtube.com/watch?v=7ku_AOOdvW8
Looking at the cast list, you'll see lots of decent Anglo character actors scattered among the debris, surrounding Gibson, and a group of new or hard-to-recognize Latino names and faces. What's worse, most of the Latino characters don't even have names: the script lists them as "The Kid's Mother," "The 20-year-old-bombshell," or no name at all, as with the young Latino actor Kevin Hernandez, last seen in the already forgotten Jonah Hill comedy, The Sitter. Characters good enough to feature in the trailer, apparently, but not important enough to name. It really raises 'tokenism' to new heights.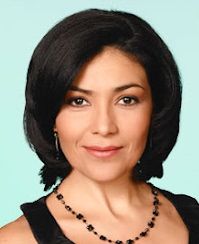 The only real puzzling addition to the cast is Dolores Heredia, who apparently plays Gibson's post-prison love interest. Dolores was last seen in Chris Weitz' surprising and intelligent A Better Life, playing Demián Bichir's sister. Here she plays "The Kid's Mother"…and we have no idea why.
But now that we take a closer look at Get the Gringo, we know exactly what to think. The bigger question is, what was Gibson, Icon Pictures, director Adrian Grunberg, and producers Bruce Davey and Stacy Perskie thinking?
Nothing good, that's for sure. Nothing good at all.