Smosh the Movie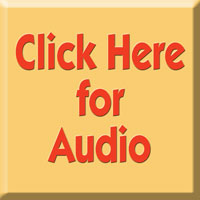 Smosh's Ian Hecox, Anthony Padilla, and director Alex Winter talked to us about their hit YouTube channels and converting one into a film. These guys have more than 20 million subscribers and have had over seven billion views over the three channels they run. Sit back and listen to them talk about being one of YouTube's top ten channels, hints of how they did it and are still working at it.
The Vatican Tapes
We caught up with producer/director Mark Neveldine (Crank, Crank: Crank: High Voltage, Gamer) and got to talk to him about his new horror thriller, The Vatican Tapes. That follows the ultimate battle between good and evil-God versus Satan through the life of an ordinary 27-year-old woman named Angela Holmes.
We know Neveldine from his work with Brian Taylor on the Crank pictures and his wife, actress Alison Lohman (Drag Me to Hell, Big Fish, Gamer). He talks about finishing the Crank trilogy, what he would like to do if they get to do a sequel of Vatican Tapes and set advice from his wife.
We also spoke to actors Michael Peña and Olivia Taylor Dudley about events on the making of the film and working with Neveldine.
Also starring Kathleen Robertson and Djimon Honsou.
Check out the conversations by clicking the audio box.
Pixels
I found Pixels nostalgic for the music and the old pinball machines. There are a few good laughs but I found the film a bit long…
Directed by Chris Columbus and starring Adam Sandler, Kevin James, Josh Gad, Michelle Monaghan and Peter Dinklage.