Year after year, we hear how CBS, under the continuing leadership of Latina programming exec Nina Tassler, is developing great new Latin series, rolling out great new Latino initiatives…and every year, we see very, very little.
Of the Big Three, CBS continues to be a distant third. It began last season with two series–two–that had Latinos in the cast: CSI: Miami with Adam Rodriguez and Eva La Rue in supporting roles, and NCIS, with Cote de Pablo as part of the ensemble. Over the course of the year, we saw Monica Raymund come and go in arcs on Blue Bloods and The Good Wife, Miguel Ferrer's arc on NCIS Los Angeles, Raul Esparza showed up for a few episodes of the now-cancelled A Gifted Man, and who even remembers NYC 22 with Judy Marte and Felix Solis, also cancelled and of course there was ¡Rob! The less said about that, the better.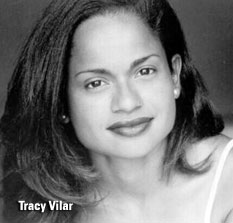 Despite its almost complete lack of Latino involvement, CBS did okay in the ratings wars last season. Big Bang Theory continued to dominate sitcoms, NCIS remains the most-watched program on broadcast TV, and most of its other shows, from The Mentalist to Mike & Molly, hung in there for one more season. But despite its good year, CBS authorized a total of sixteen pilots to fill what promised to be few precious spots…and fully half of them had Latino actors in the lead or supporting roles. Louis C.K., Miguel Ferrer, Kevin Alejandro, Jay Hernandez, Natalie Martinez and many others were part of those shows…but only one of those sixteen pilots saw the light of day: Elementary, with Michael Cuesta behind the scenes as a director and executive producer. In front of the camera? Not one made it onto the fall schedule. In fact only four new scripted shows are on the fall schedule–Elementary and three others–and only one of them, Partners, might have a Latina in a supporting role. Maybe. (Character actress Tracy Vilar is listed as 'guest start' in some places, but is prominent in the network promos as part of the ensemble.)
And meanwhile, CSI: Miami with Adam Rodriguez and Eva La Rue got the axe. Which means that–at best–we still have only two series with Latina actors involved–fewer actors, and less prominent than before, with Cote de Pablo as the only Latina in a major role in any CBS scripted series. And as talented and beautiful as she is…she doesn't even play a Latina; she plays a former Israeli agent.
NBC manages to field a decent number of Latinos; ABC continues to put together shows with Latino character. Even cable nets can manage it somehow. But CBS? With all its resources, and a Latina at the helm?
Two shows. At best. And that's not good.