Some pretty intense and some just plain fun performances by Latinos are available for viewing or re-viewing on DVD September 17. Among the pickin's:
Bless Me, Ultima. It never got a decent chance at theatrical distribution–it was never in more than 263 theaters, and that for only a week, back in February–so this earnest and touching attempt to film Rudolfo Anaya's classic Latino novel might be better off if it's available on DVD. Miriam Colon, Benito Martinez, and newcomer Luke Ganalon star in the film directed and written for the screen by Carl Franklin.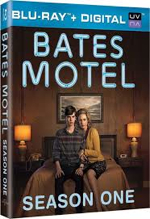 Bates Motel. Freddy Highmore is a long way from Charlie and the Chocolate Factory, but as it turns out, the dubious concept of a prequel to Alfred Hitchcock's Psycho turned out to be an eerie, intelligent, and slightly addictive series on A&E this last year. It will be back for more; in the meantime, you can catch Nestor Carbonell as the world's creepiest sheriff in most of the episodes…and come on, did they have to give him that haircut on purpose. He looks exactly like a Latino version of Anthony Perkins from the original film.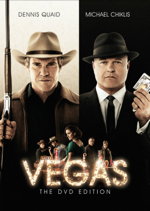 Vegas. The rough-and-tumble tale of the early days of Vegas, starring major players Randy Quaid and Michael Chiklis had a lot going for it, including a recurring, if never fully realized, role by Aimee Garcia (Dexter). But it didn't intrigue enough people or the network enough, so Vegas: Season One is actually Vegas: Season Only. But it's in the box and on the shelf as well.
Nashville didn't have a regular Latino cast member, but Jay Hernandez was in six episodes, Yara Martinez in three, and Juan Pont Lezica in two, and all of the above are in the Season One DVD.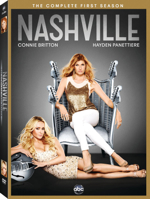 Grimm has had a strong Latino presence since it began, perhaps because Norberto Barba was executive producer for 34 episodes and directed seven himself, and Jose Molina served as executive producer for five episodes as well. Probably the most prominent example of the Latino influence was the appearance of Bertila Damas in three separate episodes as the all-Spanish-speaking "Pilar," especially in the stunning "La Llorona" episode–and her character will be returning in the new season. (Lisa Vidal is doing an arc as well.) Add in guest stars like David Barrera, Kate del Castillo, Joseph Aceves, Angela Alvarado, Nicholas Gonzalez and others, and any fan of Latino Hollywood has something Grimm to watch. Season Two is on DVD this week.