A few days ago I got a chance to spend some time at the circus with a group of other journalists. We talked about our fun memories of going to the circus as kids and a few of us realize as adults we have mix feelings about the circus now. And that is why I've chosen to do this piece mostly in pictures.
The Ringling Brothers Barnum & Bailey merged together in 1919 after being two separate circuses' for more than 100 years ago.
They'll be at the STAPLES Center in downtown Los Angeles with their Circus Xtreme from July 9 – 14. And it will be in the southland until August 2. Check their site here for locations.
Now checkout the photos: me in front of the famous logo, the first images are of Bengal Tiger presenter and trainer, Chilean Taba Maluenda.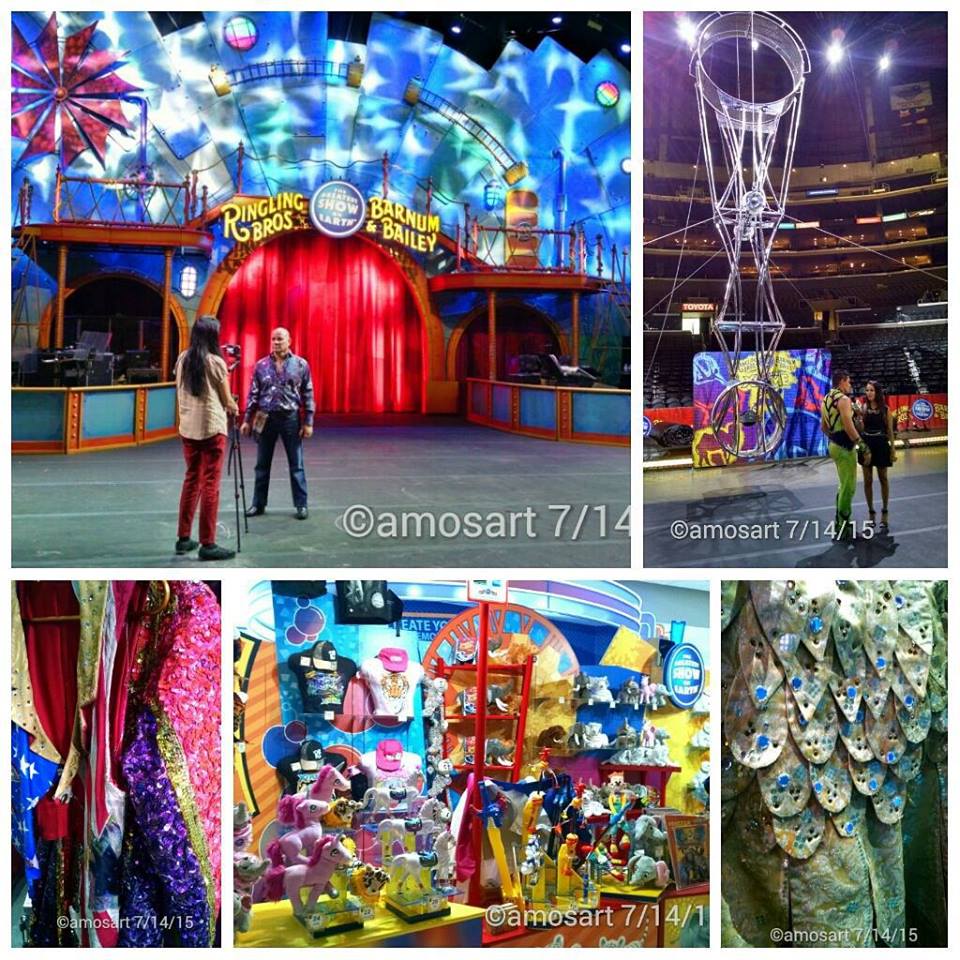 In the second set of photos: our friend at Cinemovietv interviewing Taba about his work with the tigers, some of the circus costumes we got to tryout and fun toys the kids can choose from to take home. — A.O.
Photos: ©2015 Angela María Ortíz S.