It's not for lack of talent. It's because the Oscar voters are easily stampeded…and nothing like us
The Academy Awards are just a few days away, and the buzz is deafening. The Artist this, The Help that. Glenn Close, Viola Davis, George Clooney…it's crazy.
For Latino Hollywood, all eyes are turning to a single nominee: Demián Bichir. His performance in Chris Weitz' A Better Life is the only US/American Latino name in any acting or directing category, and no Latino-themed films are nominated at all.
(Yes, it's true there are a few other names to consider: Emmanuel Lubezki received a well-deserved nod for his work as cinematographer for The Tree of Life, the fifth Oscar acknowledgement for this Mexican-born artist; European actress (born in Argentina, working in France) Bérénice Bejo was a recipient of one of the zillion nomination for this year's darling, The Artist; Spaniards Fernando Trueba and Javier Mariscal's, Chico & Rita, produced in the UK and Spain, was nominated for Animated Feature; Alberto Iglesias was nominated for Music/Original Score for Tinker Tailor Soldier Spy; and Sergio Mendes' has a nomination nod for "Real in Rio," from the otherwise ignored animated feature Rio. Congratulations to them all–of course!–but all of these talented people are European or South American, and we all know the attention is always on the top-line acting, directing, and Best Picture Awards. And in that group…there is only Demián.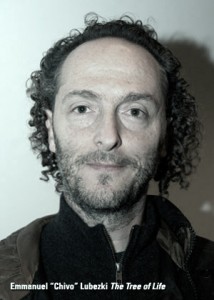 And based on the long-established habits of the members of the Academy–the people who choose the Oscars–Demián hasn't got much of a chance.
It's not overt racism; in some ways it's not racism at all. At one level it's nothing more than the herd mentality. Every year, the Academy as a group–or a pack–seems to choose a single favorite actor and film–either an unknown or a vet in acting, either an outlier or a blockbuster in film, and the rewards are huge: multiple awards, a tidal wave of attention, and 'front runner' status that's said over and over again until it's true.
For a very brief moment, it looked as if Demián would be the crown prince this year. But shortly thereafter, Glenn Close's extraordinary performance in Albert Nobbs, and Viola Davis' equally impressive work in The Help, seemed to capture to restless attention of the voters, and the buzzing around Demián seemed to pass for the most part.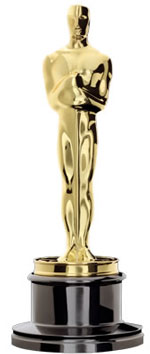 And then there's the make-up of the Academy membership itself. What's long been suspected has now been confirmed by an in-depth report that appeared in the L.A. Times this week (the full, fascinating story is here. To put it simply:
"Oscar voters are nearly 94% Caucasian and 77% male, The Times found. Blacks are about 2% of the academy, and Latinos are less than 2%.
Oscar voters have a median age of 62, the study showed. People younger than 50 constitute just 14% of the membership."
Check that middle stat again: two percent are Latino. So there goes the "favorite sun" vote.
It's more than that, though. What we can see is that nearly all the 5,765 members–and yes, that's all of them–are old, white men. And all three of those characteristics are important–not just to Demián's possibilities, but in a much larger sense.
Plenty of folks thought that David Fincher's thoughtful and affecting film on Facebook, the social network, didn't get nearly the attention it deserve last year. Many have speculated that is because, in part, most of the members of the Academy just didn't 'get it'–didn't appreciate how important Facebook was to the younger generations. And the low percentage of women–23%, no less–must have had something to do with why it took literally decades–until 2010–for a woman to win an Academy Award for direction (Katherine Bigelow for The Hurt Locker–a war movie, no less.)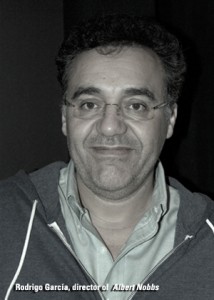 It's that same narrow focus and short attention span that always leaves deserving movies, directors, and actors waiting outside the hall. How can you nominate Bichir but not nominate the film he was in, or its director, or its screenwriter? How can you honor the actors in Albert Nobbs, but neglect Rodrigo Garcia, who guided them? How can you give nomination after nomination to The Artist and The Help and completely forget Pedro Almodovar's The Skin I Live In and the remarkable performance of Hollywood favorite Antonio Banderas? And if you can look down and pull up 'little' films every year–this year like A Simple Life and Chico & Rita, how can you completely overlook Gun Hill Road and Without Men?
It's not so much that we have to demand an exact duplication of the nation's racial proportions, or that there are any specific racist selections being made to keep the Academy a predominantly old mail white club. But if you look at the industry overall–if you look at the cast and crew attached to any film made in the twenty-first century–you see a wide and deep cultural and ethnic diversity that just wasn't there twenty years ago. That's great for the industry; it's great for the Latino creative community. And it's a shame that the Academy doesn't even begin to reflect that racial and gender diversity.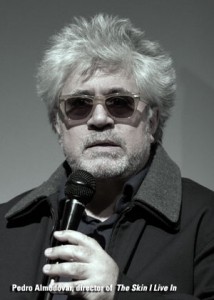 It's highly likely that some people of color will walk away with statuettes this year (the big money in Vegas is on Viola Davis, and for good reason). But African-American, Asian, or Latino winners will be the rare exception instead of the rule, especially this year, and the Academy's obsession with its "favorites" (this year there's no doubt: The Artist) will skew the results in a rather unpleasant and unrepresentative way.
This isn't a lock-out or a barricade. But the buzz has passed by Demián, and the Academy itself has so few voting Latinos–voters of any color other than white, for that matter–that his chances of wining an Oscar are sadly and unfairly limited.
But we'll still be watching on Sunday. How can we not?
In fact, SeFija! Will be live-tweeting the Awards from the red carpet forward, offering a uniquely Latino perspective on the festivities, beginning at 4p on Sunday, Feb. 26 Follow us on Twitter right here, and join the party!
Photos:  ©2011 Angela María Ortíz S.