…while NCIS, The Voice, and American Idol (among others) flourish at the top of the heap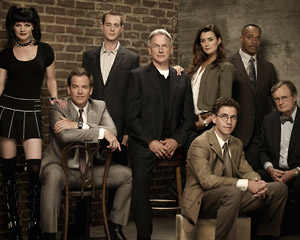 Maybe it's a testament to just how prevalent Latinos are in TV this season: you can find success stories like Cote de Pablo, Christina Aguilera, Christina Milian (backstage), and Jennifer Lopez in the most popular shows on the air…and you can find plenty more in a handful of shows that are sliding down the bubble towards cancellation.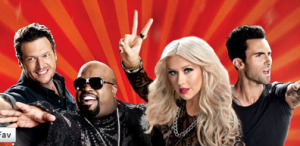 The most disappointing news was the loud thud that accompanied the long-awaited (by some, anyway) return of Cougar Town. Cast member Ian Gomez joined Courtney Cox and the rest of the cast in a long-lasting guerrilla movement to re-ignite interest in the show, but the Tuesday night re-premier came in a solid, disappointing fourth in the ratings–just as low as the shows like Man Up! that it replaced.
Also on ABC, The River has a little more than half as many viewers as it did its first week–that's a huge drop-off–as the descent continued this week. There seems to be little chance that the series, starring Paulina Gaitán and Daniel Zacapa will see a second season.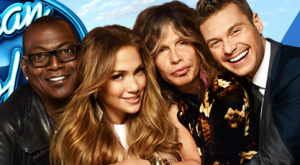 Over on Fox, Glee's ratings have been falling like a stone, even with the ongoing presence of Naya Rivera, Lea Michele and Ricky Martin, so much so that they're pulling the show to 'rest' for a few weeks. And Alcatraz, starring Jorge Garcia was widely hoped to be the new Lost or X-Files, but its downward-drifting numbers are looking a little worse each week.
Over on NBC, Parenthood, with Sarah Ramos, is looking at some pretty week numbers. And the CW's Ringer, with Nestor Carbonell and Sarah Michelle Geller, is doing so poorly it's pretty well the Walking Dead already.
The good news: there are plenty of new and returning midseason shows with Latinos in lead and supporting roles; there are many more in development with virtually every network. But the not-so-good news is that current shows with Latinos in those positions–including some former blockbusters and highly anticipated headliners–are fading in the stretch.
Ah, well. That's Hollywood.