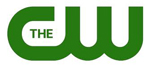 For whatever reason, The CW has never been strong in representing Latino Hollywood…and 2012 is no exception. Sure, there are a few Latinos (Michael Trevino, Tristan Wilds and Michael Steger) scattered through The Vampire Diaries and Gossip Girl and 90210, but with their huge and ever-changing casts–and with virtually none of them playing Latino roles–it's not terribly indicative of any casting or content commitment. Past that…
Last season we had Nestor Carbonell in Sarah Michelle Geller's truly awful "thriller," Ringer. Virtually everyone is relieved it's gone. We also had poor  Mario Lopez  in H8R, a reality show idea so lame it was among the first programs to be cancelled. And truly, Mario deserves better. So with the exception of those few small parts in the teen soaps, there's nothing left to see:
This year, CW has only 9 one-hour scripted series and one hour-long reality show (America's Next Top Model), in its entire weeknight schedule. No half-hour sitcoms at all–in fact, no half-hour shows of any kind. And not one of those has a Latino in the lead or in a significant supporting role. None. Zip. Nada. And this isn't surprising in the least, since they had exactly the same number of pilots with Latinos involved: 0.
This is, of course, inexcusable, and it doesn't bode well for the network itself, struggling to survive in a world that is increasingly multicultural. On the other hand, given their recent attempts to involve Latino personalities–like Ringer and H8R–maybe it's best to take a seat until they learn how to dance.