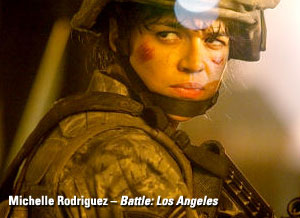 Every awards show has its own personality. Some are young and flashy; some are dignified and a little intimidating; some are earnest, some are giddy. And some are hauntingly familiar, like that guy you met during that thing in that place–that guy who is just so familiar.
That's the sense you get from looking down the list of this year's Alma Awards: almost all the names, all the TV series and movies are comfortable and familiar. No surprises. Very little that's new. And that, in it self, tells us something. This time it tells us that there are a whole lot of Latinos in front of the camera, and that's good. But it mention precious few actors, programs, or movies we haven't seen before, many times. And that's a missed opportunity for the young up-and-comers who could use the push.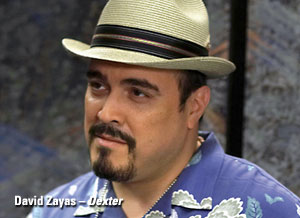 The Alma Awards are getting much-needed new exposure and a new home on NBC, with an hour-long condensed televising in early September. Long-time co-producer Eva Longoria and her perennial sponsor PepsiCo have put together a new deal and new sponsors (gotta love that Hispanic Marketing trend!), and that's beneficial for everyone involved: an actual Latino entertainment awards show, in any context at all, on one of the nets is undeniably a good thing. But you could wish that it had pushed a little farther, looked a little harder, when it came to the actual names that ended up in nomination. The complete list can be found below, after the more…
It's easy to criticize, of course. The list, like any other, is a big fat target. Everybody can think of someone who isn't on it, and is shocked, shocked at a few who are there who just shouldn't be. Every nominee is a fish swimming innocently in a barrel, and critics (like us) are always hovering overhead, shotgun in hand.
That being said, however, here are a few observations…
It's interesting the awards say "Favorite," rather than "Outstanding Performance" or "Best Actor." Is this an achievement award (like the Oscars) or a popularity contest (like the People's Choice Awards)?
Bravo for bringing Demián Bichir forward for A Better Life. But Michael Peña's done much better work than Battle: Los Angeles…and he's done it this year.
Where is Lies in Plain Sight, the Lifetime TV movie that was all over the Imagen Awards? Did it somehow not qualify?
The same applies to the very powerful Gun Hill Road. What's up?
It would be nice to see some kind of recognition for people behind the camera as well: directors, writers, producers, etc.
With the possible exception of Selena Gomez in Monte Carlo, the Favorite Movie Actress–Comedy/Musical category could easily be renamed "Good Actresses in Bad Movies." Burlesque? Really?
Nothing against the Favorite TV series list but it's surprising not to see series (sadly no longer with us) with heavily Latino casting, like Law & Order: Los Angeles, Off the Map, and The Event. Ironically, it's the opposite problem of this year's Imagen Awards nominations, that focused on cancelled series at the expense of…well, the series mentioned here.
Nice to see the hard-working and ever-charming Mario Lopez listed, but it's too bad it's for that silly reality show, and not for his consistently excellent work on Extra (not to mention hosting America's Best Dance Crew)
Naya Rivera of Glee is a leading actress, but Lauren Velez (or most of the other women on that list) are supporting actress? Que pasa?
Christina Aguilera appears three times on the list. Might've been interesting if the Latino finalists for The Voice had shown up there instead of Christina. They could use the exposure.
Rhetorical question: how does CSI: Miami qualify as a program worthy of recognition by Alma, but The Closer, The Glades, Dexter, Castle, or Lie to Me–to mention just a few–don't make the cut?
And finally, just a few of the programs and people noticeable in their absence (and in alphabetical order): Raymond Cruz, Carlos Gomez, Jon Huertas, Alfred Molina, Monica Raymund, Adam Rodriguez, Ruben Santiago-Hudson, Kiele Sanchez, Rachel Ticotin, David Zayas, and the cancelled series mentioned above. And we're missing a lot.
And the Nominees are…
Favorite Movie Actor
Antonio Banderas – You Will Meet A Tall Dark Stranger
Demián Bichir – A Better Life
Bobby Cannavale – Win Win
Michael Peña – Battle: Los Angeles
Danny Trejo – Machete
Favorite Movie Actress – Drama/Adventure
Jessica Alba – Machete
Penelope Cruz – Pirates of the Caribbean: On Stranger Tides
Rosario Dawson – Unstoppable
Michelle Rodriguez – Battle: Los Angeles
Zoë Saldana – Takers
Favorite Movie Actress – Comedy/Musical
Christina Aguilera – Burlesque
Eva Mendes – The Other Guys
Alexa Vega – From Prada to Nada
Cameron Diaz – Bad Teacher
Selena Gomez – Monte Carlo
Favorite TV Series
CSI: Miami
Desperate Housewives
Modern Family
Wizards of Waverly Place
Favorite TV Reality, Variety, or Comedy Personality or Act
Christina Aguilera – The Voice
George Lopez – Lopez Tonight
Jennifer Lopez – American Idol
Mario Lopez – Mario Lopez: Saved By the Baby
Cesar Millan – Dog Whisperer With Cesar Millan
Favorite TV Actor – Leading Role
Ricardo Chavira – Desperate Housewives
Ian Gomez – Cougar Town
Joshua Gomez – Chuck
James Roday – Psych
Adam Rodriguez – CSI: Miami
Favorite TV Actor – Supporting Role
Oscar Nuñez – The Office
Rico Rodriguez – Modern Family
Michael Trevino – The Vampire Diaries
Tristan Wilds – 90210
David Zayas – Dexter
Favorite TV Actress – Leading Role in a Drama
Cote de Pablo – NCIS
Eva LaRue – CSI: Miami
Francia Raisa – The Secret Life of the American Teenager
Sara Ramirez – Grey's Anatomy
Sara Shahi – Fairly Legal
Favorite TV Actress – Leading Role in a Comedy
Selena Gomez – Wizards of Waverly Place
Victoria Justice – Victorious
Demi Lovato – Sonny With a Chance
Naya Rivera – Glee
Sofía Vergara – Modern Family
Favorite TV Actress – Supporting Role
Maria Canals-Barrera – Wizards of Waverly Place
Constance Marie – Switched At Birth
Aubrey Plaza – Parks and Recreation
Sarah Ramos – Parenthood
Lauren Vélez – Dexter
Favorite Male Music Artist
Taio Cruz
Enrique Iglesias
Bruno Mars
Ricky Martin
Pitbull
Favorite Female Music Artist
Christina Aguilera
Selena Gomez
Jennifer Lopez
Naya Rivera
Shakira
Winners will be announced on September 16th, airing on NBC beginning at 8PM ET. We'll certainly have more to say way before then…