There's a documentary called American DREAMers that's premiering in Los Angeles on June 16, and we got a chance to talk to two of its creators at a local cafe.
It tells that deeply affecting story of six young people who walked 3,000 miles across the U.S. heartland to bring attention to the continuing struggle for immigrant rights. Five of the people featured in the film are undocumented and risked their freedom by publicly exposing their own status by making this movie.
I got to talk with co-director Saray Deiseil and co-director and writer Jenniffer Castillo recently. We covered how they got involved with the project, the difficulties they had, and the support they got.
Saray Deiseil has worked on various scripted television comedies and dramas for almost ten years so, providing her with extensive knowledge and experience in all stages of production and post-production. Most recently, she produced two short films, Ballon and The Haircut as well as co-directed and produced American DREAMers. She is also the creator and executive producer of Inspira, a web series nominated for an Imagen Award in 2012. Her previous web series, Planet Progress, fiscally sponsored by IDA, won a Special Hero Award from My Hero International Film Festival and awarded with a Webby Honoree recognition.
Jenniffer Castillo earned an MFA in Screenwriting from Loyola Marymount, where her thesis project, Undocumented, was selected as a Second Rounder in the Austin Film Festival Screenwriting Competition, She's also the winner of the LMU SFTV Screenwriting Fellowship and was selected to participate in the 2012 Film Independent Screenwriting Lab.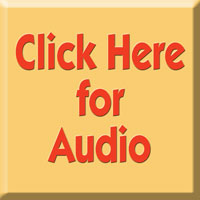 Listen in on our conversation…
If you are in the Los Angeles area this Tuesday, June 16, you can attend the FREE world premiere of American DREAMers, which is part of the Los Angeles Film Festival. Check out their website for info here. —A.O.