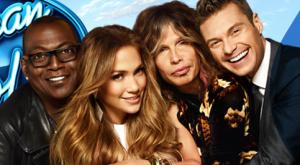 It's not as if nobody has noticed before, but it seems to be more than a trend these days; it seems to be a requirement: if you're going to have a successful voice competition, you have to have a Latina judge and at least a couple of Latina/o competitors.
It began when Jennifer Lopez made such a splash in joining American Idol. Then, not long after, Christina Aguilera was the centerpiece of NBC's The Voice. It delivered monster numbers for the network last year, when two of the four finalists–Javier Colon and Vicci Martinez were Latino, and Colon actually won.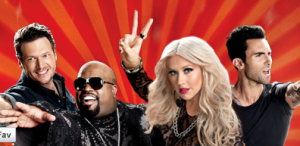 The ratings for The Voice's second season are just as impressive as Season 1, and there are Latinos among the first-round choices. And now a third competition has entered the–well, competition: The CW's Star Next Door, whose judges will include Queen Latifah and Gloria Estefan.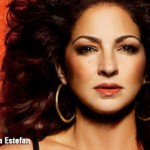 Meanwhile, the biggest sensation on Idol this year is a very young Jessica Sanchez. She and Jeremy Rosado were both in the last round of finalists for Season 11, and the powerful voice coming out of that tiny little body is making some big impressions. Here are two different YouTube pieces on Jessica, surrounding and highlighting two dynamite performances.
http://www.youtube.com/watch?feature=player_embedded&v=_CE1QZVftTU#!
http://www.youtube.com/watch?v=ayYNAEs0few&feature=youtu.be
Rosado was, unfortunately, the first of the Top 12 to be eliminated, but even he had nothing but good things to say about it, including the unwavering support he received from Jennifer Lopez. "It was crazy, it was amazing. I will forever be grateful to her for being on my side and fighting for me down to the last minute. At the same time, I'm grateful for the three of them and the producers. It's not something that happens every day, I really am just so blessed. Getting to the top 13 of 100,000 people is not something that happens every day."
ABC's new voice competition, Duets, may have Kelly Clarkson and Lionel Ritchie (hey, aren't they both mentors on The Voice, too?), but where's the Latino component. Clearly, the show is doomed before it begins.