Eugenio Derbez has been a big star in Mexico and Latin America for years, and he's had some exposure too in the U.S. as well, in English-language films like Girl in Progress and Under the Same Moon (La misma luna) and TV show's like last year's ¡ROB! on CBS. He's even done voice-over work on Beverly Hills Chihuahua, and he was part of Rick Najera's Latinologues on Broadway. Now he's taken a big step up, serving as writer, director, producer and star of Instructions Not Included, premiering August 30.
SeFija! Publisher Angela Ortíz had a chance to sit down with Derbez and his young acting find, Loreto Peralta where they talked about the movie, his motives, and his plans for the future. Here are some highlights from their talk…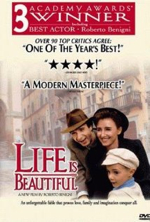 Derbez said his inspiration for making Instructions Not Included was Roberto Benigni's Academy award film Life is Beautiful/La Vita è Bella (1997). The original concept for the film came to him long ago, but it took him twelve years to bring the project to fruition.
The moving story of Instruction follows Acapulco's resident playboy Valentín (Derbez), whose life changes when a former lover leaves him a baby, literally on his doorstep, and disappears. Valentín leaves Mexico for Los Angeles to find the baby's mother, and ends up finding a new home for himself and his new child. He actually builds a life for them both…until the birth mom shows up and threatens to separate Valentín from his daughter…and his best friend.
It is a touching and funny film, and a real showcase for Derbez' many talents. Watch the interview below…and mark your calendar for Friday, August 30.