Latino culture has enjoyed a multigenerational love affair with horror and suspense entertainment, from the early days of the dios de los muertos festivals to the modern-day screamers from the likes of Guillermo del Toro. But like del Toro and so many others, Latinos have expressed an equal affection for horror's smarter, prettier sister, science fiction…and there's actually a site out there from Sophia Flores that covers sf from a unique Latino perspective. Oddly enough, it's called SciFiLatino.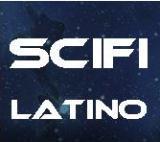 What focus on Latinos and Latinas? "Because it gives me a thrill to see people like me in my favorite genre, and I want to celebrate each and every one of them," she says in her "About" section. A Puerto Rican with connections to local and world fandom, she covers TV, movies, books, "and anything else that I consider genre-worthy and where we see a Latino participating in a significant capacity."
The entries don't come every day, but when they do they're worth it. And there's a pretty cool 'international' feel to it, too (for instance, the two most recent entire show trailers from films made in Mexico and Peru that we've never heard of before, but look exceedingly cool.) And Sophia has an even more active Twitter account, at @scifilatino that brings you regular tidbits.
Stop by, say hello from us, leave comments or drop Sci Fi Latino an email here [scifilatino@gmail.com]. And best of all, as Sophia says, "you may comment or send suggestions in English or Spanish!"