We've talked about it at length, and now it's here: the Fall 2012 TV Season is officially underway, beginning now. This week, there are brand-new episodes of The Voice, Parenthood, Sons of Anarchy, and Glee, while the brand new Go On officially premieres, Mario Lopez gets a talk show, and Norberto Barba's Grimm–which has been offering us new episodes for weeks–moves to its permanent home on Friday. And we're just getting started…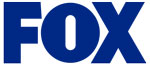 Thursday: Glee and Mario Lopez: One-on-One
The original Glee returns, supposedly with a new focus and flair and–after a great deal of rumor-mongering, fake announcements and take-backs–all of the core characters from the first two seasons, including those who have graduated from McKinley High and moved on. (Really?). Look for more Maya Rivera–who's still in high school–and graduate Lea Michele as she makes her way in the big city, beginning at 9P on Fox.

Meanwhile, Mario Lopez is finally getting the half-decent talk show he deserves, as nuvoTV launches Mario Lopez: One-on-One. We've actually seen one of the earlier interview -with his friend Eva Longoria–and this time the press release isn't all wrong. It really is "intimate, fun, candid, and revealing." Upcoming interviewees include sports great Mark Sanchez and comedian George Lopez, and it all begins 8P on Thursday on nuvoTV. Not sure how to find it? nuvoTV itself says, "nuvoTV is available in major markets including Los Angeles, New York, Miami, Chicago and San Francisco/Bay Area, as well as the entire top 15 Hispanic DMA. Major distribution partners include AT&T U-verse, Comcast, Cox, Dish Network, Time Warner Cable and Verizon FiOS." Happy hunting!
…and just like yestreday, don't look too closely at ABC quite yet: tonight's episodes of Gray's Anatomy (with Sara Ramirez) and Scandal (with Guillermo Diaz) are still 2010-11 repeats.
Friday: Grimm
You're already late to the party, Noberto Barba's Grimm has been spinning scary new stories for almost a month of Monday nights. Now it's on Fridays–which was always the plan–with a continuing parade of fairy tale and horror movie creatures hiding in plain sight. Personally, were looking forward to the Halloween episode coming up in a few weeks, starring Kate del Castillo and David Barrera, among others. Run to catch up, 9P on NBC.
Much more to come!