At least 28 of the 87 (about one-third) of next year's pilots have Latinos in front or behind the camera…though one network seems to have none at all
Getting a TV series on a network is no easy process; it takes a couple of years, a lot of money, and an enormous amount of luck. But 87 pitches have been greenlighted by the four broadcast networks, and will now become pilots, and a fraction of those–maybe one out of four?–will appear as new series during the 2012-13 season.
Taking a look at just how many of these series have Latinos in the cast–especially in the lead position–is one of many indications of just how fully integrated Latinos have become in the entire process. And one thing seems clear this year: most of the advances are in front of the camera. There's only a single Latino director/executive producer in the mix, and no other immediately recognizable writers, directors or producers. Meanwhile, about one-third of the programs–about that same percentage as last year–have Latinos in the cast.
In general, ABC, NBC and Fox have Latinos in a quarter to a third of their pilots. CBS–not a bastion of Latino casting in recent years, despite Nina Tassler at the helm–is coming back strong with half of its pilots featuring Latinos. But astonishingly, the CW seems to have no Latinos in any of the 7 pilots they've authorized (while most of the shows with Latinos in play this season are likely to get the axe).
Individually, we've got…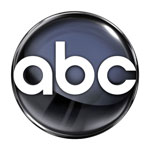 ABC: 6 out of 24

Luis Guzmán joins Delta Burke and others in Counter Culture, about a family diner in West Texas.
Blogger, vlogger and writer Rebecca Delgado Smith join Sarah Chalke (Scrubs) and a strong cast for How to Live with Your Parents for the Rest of Your Life, about a recent divorcee moving back in with her parents.
Only Fools and Horses is one of the few pilots where a Latino actually seems to be in a lead role. John Leguizamo joins Wendi McLendon-Covey (Reno 911!) and Christopher Lloyd (everything) in a comedy about two streetwise brothers and their aging grandfather. Dustin Ybarra appears in a supporting role as well.
Nestor Carbonell is a guest star with an option to recur in The Smart One, Portia de Rossi's comedy about a brilliant woman who goes to work for her less brainy but far more popular sister (Malin Akerman of Watchmen and much more). Nestor's role in the ongoing series depends, in part, on the fate of Ringer, the CW series he's suffering through with Sarah Michelle Gellar. It's just good he's got a place to go, 'cause Ringer is almost certainly slated for cancellation.
Eva La Rue may be leaving the comfy confines of Miami (assuming CSI: Miami reappears at all next season) for the untitled Mandy Moore project, costarring Moore and Stockard Channing.
…and of course there's Devious Maids, the already high-profile pilot from Desperate Housewives creator Marc Cherry. It boasts the largest Latino cast of the pilot season, including Judy Reyes, Ana Ortiz, Dania Ramirez, Angelique Cabral, and Roselyn Sanchez (see here). And most recently Eva Longoria has signed on as an executive producer as well.
CBS: 8 of 16
JoAnna Garcia Swisher is the other Latina in a lead role, this in the still-untitled (or variously titled) Greg Malins/Greg Berlanti Project, about a man (Bryan Greenberg) pursuing an old friend who just might be the love of his life (Swisher).
Louis C.K. is putting together an ensemble comedy starring other folks, including Ashley Tisdale (High School Musical) and Dan Byrd (Cougar Town). Louis himself won't be appearing; he has his own show down the dial.


Miguel Ferrer continues his endless TV migration, this time from NCIS: Los Angeles to Applebaum, a light mystery series based on Ayelet Waldman's Mommy Track Mysteries series in which a former public defender becomes a private eye. Jay Mohr and Rachelle Lefevre (A Gifted Man) star.
Felix Solis is in the ensemble for Baby Big Shot, a legal drama starring Janet Montgomery (Human Target, Entourage) and Stephanie March (Law & Order: Special Victims Unit).
…and though there are no Latinos in front of the camera, Michael Cuesta is both the director of the pilot and an exec producer on Elementary, a modern take on Sherlock Holmes starring Johnny Lee Miller and Lucy Liu.
Kevin Alejandro can't stop being a cop; last time it was Southland; this time it's in the untitled Wootton/Berlatni project that used to be called Golden Boy, about the rise of hot young cop played by Holt McCallany.
Jay Hernandez (Carlito's Way: Rise to Power; Quarantine) is joining Mira Sorvino in the much-anticipated pilot for Trooper, about a common-sense mom who's also a New York state trooper.
Natalie Martinez (Death Race, Detroit 1-8-7), Gary Perez (Prime Suspect) and newcomer Jason Hernandez are both part of Widow Detective, a police drama about…really, do we have to say? It's right there.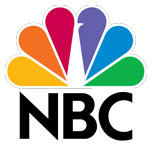 NBC: 7 of 23
Freddy Prinze, Jr. stars with Joanna Kerns (Growing Pains) in an as yet untitle sitcom from Hilary Winston about a shy young woman and her friends.
Laz Alonso, fresh from Breakout Kinds, joins Tate Donovan and Meagan Good (Californication) in Notorious, an "opulent soap" (is there any other kind?) about a female detective going undercover as a maid in the house where she was raised.
Rick Gonzalez (Reaper) plays one of the bad boys on Bad Girls, an American adaptation of a long-running British series about a woman's prison. Jaime Pressley (I Hate my Teenage Daughter, MyName is Earl), Amy Smart, and Tracee Ellis Ross (a survivor, sort of, of the Charlie's Angels reboot) are along for the ride.

Hopefully Monica Raymund, late of Lie to Me, will find a more permanent home after arcs on Blue Bloods and The Good Wife in Chicago Fire, an actiony drama about the Chicago Fire Department.
Aimee Garcia (Off the Map, and last season's arc on Dexter) must be in the running for some kind of competition for Most Pilots In a Single Career. This time she's starring with Jason Ritter (The Event, Joan of Arcadia) and Michael Imperioli (Life on Mars and some very cool tequila commercials) in County, a hospital drama based in the "frenetic, underfunded, and morally compromising L.A. County hospital." No, it's not a reality show…but it could be.
Another–weirder–angle on the medical drama involves a split-personality neurosurgeon, Steven Pasquale (Rescue Me), who's trying to control himself, and Alana De La Garza (Law & Order) is right there beside him.
And Daniella Pineda (Newlyweds) works with Julia Stiles (Ten Things I Hate About You–the movie, not that awful TV series, a couple of Bourne movies a season on Dexter) and many others in the much-talked-about drama Midnight Sun, all about cults, conspiracy, and the FBI.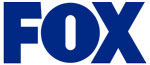 FOX: 5 Of 16
Fox may have the only new show with an actual Latino theme (of sorts): El Jefe, about a 30-year-old Anglo who gets tossed out of his fancy house and moves in with his Latina nanny (Mercedes Ruehl) and her hard-headed son (Victor Rasuk). Ana Nogueira (The Battery's Down) is part of the cast as well. (We'll be talking more about this one in the coming months…)
One of our favorite people, Camille Guaty (we talked about her here) is part of Zachary Levi's (Chuck) new ensemble comedy about "a married couple, his best friend and her sister as they try to navigate, negotiate and sometimes manipulate society's unspoken rules." We're betting she's the sister to Kat Foster (Till Death, The Unusuals)

Rosa Salazar, out of American Horror Story and this season's Parenthood, is part of Little Brother, one of the oddest premises of the season: a man learns he has a half-brother who also happens to be an ex-con. Rosa plays another ex-con…and you read a quick and informative little interview from Latina about her (and about the pilot) right here. John Stamos (Full House, most recently a season or so on Glee ) is the headliner here.
Cute li'l child actress Ysa Penajero is part of Prodigy Bully, the unexpected stories of a boy genius who uses his brain and his brawn to get his way; it's based on the one-minute movies by Hank Perlman.
David Barrera has just recently been announced as part of The Asset, a spy drama starring Bradley Whitford (The Good Guys, The West Wing) and Ali Larter (Heroes).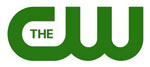 CW 0 of 8
…and then there's the CW, coming out of a wretched year and green-lighting 8 pilots…none of which feature a Latino in front or behind the camera.
It's an interesting mix all the way around, with some very familiar faces like Miguel Ferrer, some new-to-TV celebs like Mercedes Ruehl, and some newcomers like Alex Solis and Rebecca Delgado Smith. Not to mention four separate shows, one on each network—El Jefe on Fox, Only Fools and Horses on ABC, JoAnna Garcia Swisher's sitcom on CBS, and the dubiously named Devious Maids on ABC–with Latinos in the lead (which is four more than there were this time last year.) Of course none of them are guaranteed a spot in the Fall line-ups–too early for that!–but it does make for an interesting set of pilots to keep tracking as the new season staggers forward.