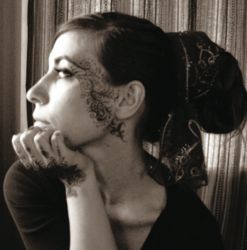 Patricia Krebs has been a friend of Se Fija! since the day we began. That's why we were especially pleased to see that the Reel Rasquache Art & Film Festival has chosen her as recipient for the 2012 Vision Award. She is a remarkably talented and accomplished woman in a wide range of media, and well deserving of the attention. Here' s a little bit more about her…
Patricia Krebs was born and raised in Buenos Aires, Argentina, where she earned her degrees in Fine Arts and Contemporary Visual Arts. Since 2001, she has lived in Los Angeles, California, where she works as a full-time multimedia artist. Krebs' artwork has been exhibited in galleries and cultural centers, and featured on books covers, CDs and educational magazines in South and North America. She has designed and illustrated over a dozen books, including several award winning children's picture books, and created puppets, props and masks for theatrical events. In addition, she has written lyrics & music for her own musical projects as well as for other artists and companies, and recorded Spanish voiceovers for major movies, such as Corpse Bride, Harry Potter and the Goblet of Fire, Beowulf, and Happy Feet I & II.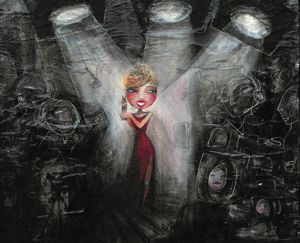 Some highlights in her career include: Women Artists On Immigration exhibition at the Korean Cultural Center of Los Angeles, selected by MOCA curator Alma Ruiz (2008); illustrating articles for Decisio Magazine, published by the Center of Regional Cooperation for the Education of Adults in Latin America and the Caribbean, CREFAL, sponsored by UNESCO; selected for the Mayor's Official Invitation to the LHM Opening Celebration (2009), for which she received a Certificate of Special Recognition "in appreciation of outstanding and invaluable artistic contribution to the City of Los Angeles 2009 Latino Heritage Month" (2010); and, the book Classic Songs, Rhymes, and Activities in English, Spanish and ASL, which Krebs illustrated and helped translate into Spanish, being se­lected for the Outstanding Books for Young People with Disabilities Collection by IBBY (the International Board on Books for Young People) presented at the Biennial International Children's Book Fair in Bologna, Italy (2011).
Congratulations to Patricia.