I really enjoyed my interview with Los Angeles playwright and professor of dramatic writing at USC School of Theatre, Oliver Mayer (Blade to the Heat), who is bringing to the stage, Yerma in the Desert.
Yerma In the Desert is inspired by Federico Garcia Lorca's play Yerma, but brings the story into an immediate present informed by current issues of immigration, racism, sexual identity and gender inequality. That makes Mayer's message is particularly important at this moment in American history.
Lorca himself means so much in this historical/political/cultural moment for us—he was murdered in 1936 by Spanish fascists for being gay, and for being a cultural lightning rod for the times—who wrote about characters fighting the constraints of cultural and political fascism.
We're not there (yet), but these themes are back in our daily lives making headlines.
"As I have not worried to be born, I do not worry to die."

— Federico del Sagrado Corazón de Jesús García Lorca, known as Federico García Lorca, a Spanish poet, playwright, and theatre director.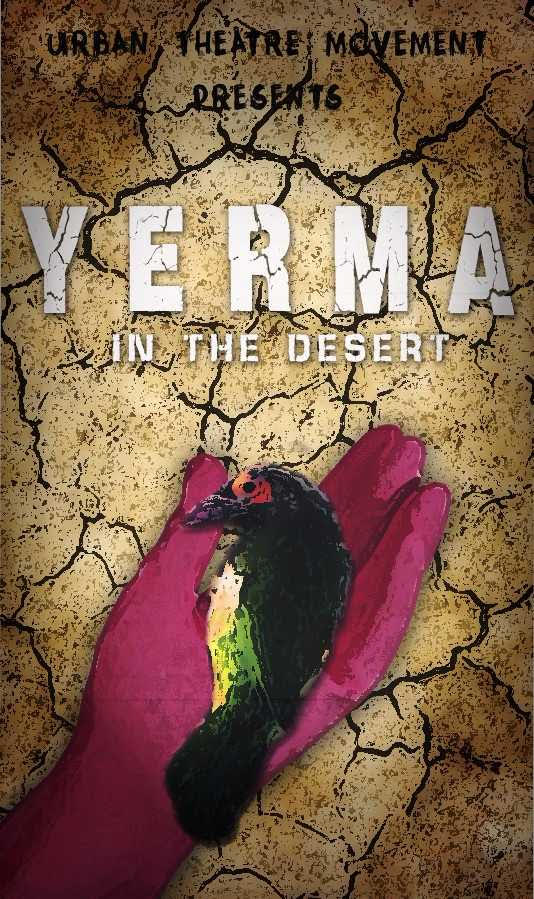 Synopsis: Yerma is desperate for a child, but her husband Juan shies from her touch. How can she reconcile her urge for motherhood, maintain her sense of honor, and still do her job without going mad?
Set in an elite university, Yerma in the Desert focuses on the custodial and public safety staff who clean up the mess and tell no tales in a Trumpian dystopia where personal grudges lead to deportation and worse.
Using the music of The Five Stairsteps, Juan Luis Guerra and Ricky Martin, the play creates a world both romantic and deadly.
Even in this dry place, Yerma craves the wet closeness of love.
The Urban Theatre Movement is producing Yerma in the Desert at Greenway Court Theatre with Marlene Forte and Edgar Landa co-directing. It opens on November 17 and will run for 5 weeks with performance on Friday and Saturday at 8P and a matinee show on Saturdays. For ticket information, click here.
Now sit back and listen in on our conversation.