Over the last few weeks, all four networks have either premiered or revived TV shows with Latinos in key positions. Unfortunately, the ratings results are in…and all of the programs that have appeared in the midseason thus far have suffered pretty poor results, and few–if any–are expected to return.

On CBS, ¡Rob! has done…so-so, even with the benefit of its 'power position' after Big Bang Theory, one of CBS' biggest hits. At base, it's doing no better (and no worse) than the half-hour sitcoms that preceded it in the same position, losing 40% or more of the Big Bang viewers and leaving Person of Interest, the hour-long drama that follows it, with a weak lead-in. The last original episode of ¡Rob! appeared last week; this week a rerun of Big Bang took its spot. Whether or not it sees a second season is a strategic decision for CBS to make; certainly the ongoing controversy about its content and its unimpressive ratings numbers doesn't make its fate any more secure.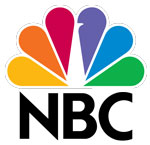 NBC has just introduced a handful of new sitcoms (with little Latino involvement), but expectations for any of them are quite low; Spring is generally seen as a dumping ground for shows that the networks regret green-lighting in the first place, and there's no indication than Best Friends Forever and the rest are any exception. Meanwhile, NBC is moving Harry's Law, with Karen Olivo still in the cast, to Sunday nights. Is this to take advantage of the dwindling power of ABC's Desperate Housewives, or just to dispose of the last few episodes in the 'dead zone' of the weekend? Even the stars don't know, "Every time I read about the show is on the internet," Oscar-winning star Kathy Bates says, "I want to put a bullet in my brain." Meanwhile, NBC's one true hope–the  heavily promoted (and long delayed) midseason show, Awake, with Wilmer Valderrama in a key role—opened with 'soft' ratings numbers in its first week. Still, it has been greeted warmly by critics, and given enough time it just might build the kind of cult following that NBC was hoping for. A stumble out of the gate, but time will tell.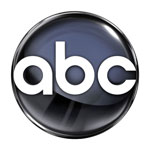 The news at ABC isn't even that encouraging. Late arrival The River is an undisputed member of the walking dead, with just a few more episodes before it disappears forever (nothing official, but ratings numbers don't lie). Cougar Town, with Ian Gomez and a strong following of its own, generated miserable ratings since its return. The future does not look bright for this irreverent little sitcom. And GCB, the intended heir to Desperate Housewives, with a nearly unrecognizable Marisol Nichols in the cast, had encouraging "sampling numbers" in the first week, but reviewers and Christian evangelical groups have not been kind. The jury is most definitely out, and everyone is watching what the second- and third-week drop-offs look like.
And finally there's Fox. True, Odette Annable in the revival of Breaking In with Christian Slater and now Megan Mullally just premiered on Tuesday, March 6th, and meanwhile Alcatraz with Jorge Garcia is barely limping and its future is dim, while the very expensive and underperforming Terra Nova, with Latino showrunner Rene Echeverria at the helm, has recently been officially cancelled. And whatever hopes the Latino community may have had for the English-language version of Q'Viva: The Chosen from Jennifer Lopez and Marc Anthony, delivered very poor ratings when it finally premiered, already handicapped by its less-than-stellar position on Saturday night. Basically, repeats of old episodes of Cops did better at that day and hour, and though it will be allowed to finish its run into early April, we almost certainly won't be seeing it again, at least not on Fox.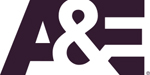 Meanwhile, down the dial on A&E, Laz Alonzo's character on the new season of Breakout Kings died a shocking and permanent death, confirmed by Laz himself on Twitter. One more great Latino character bites the dust.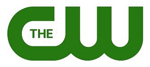 And the less said about The CW and Ringer, with  Nestor Carbonell and poor Sarah Michelle Geller, the better. Keep your goodbyes short and quiet, please.
To be fair, it's not just the shows with Latinos involved that are suffering. The fact is, not a single midseason show of any configuration, new or returning, on any of the nets, has done well. Chances are few if any of the ones we've seen so far will be seen again, with the possible exceptions of ¡Rob!, Awake, and GCB (and who knows, maybe Fox will give Alcatraz a temporary reprieve). Of course, there are still a few to come, with Latinos in the mix, but for now, when we speak of the 2012 midseason performance–and we probably won't–well…¿quien sabe?