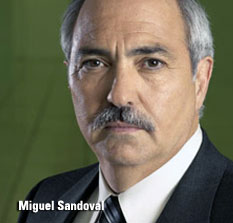 In the last few months, NBC has authorized a ton of new pilots, and many of them–sitcoms and dramas alike–made it through to the gauntlet to a spot on the net's nighttime line-up. In fact a total of twelve new scripted shows (six in the fall, six at mid-season) are coming to shore up a very sad schedule, and a couple have some Latinocentric surprises–like Miguel Sandoval of Medium as a South American President, and JoAnna Garcia-Swisher as a last-minute casting addition. Meanwhile, happily, most of NBC's Latino-involved shows from last year are returning from one more round.
It's true; a couple of the latecomers and on-the-bubblers didn't make the cut. There was the unexpected (and frankly, kind of sad) cancellation of Harry's Law rather late in the day, taking the ultra-talented Karen Olivo with it. Then there was the fully expected cancellation of Awake with Wilmer Valderrama–a show that deserved a better chance. And recently the word came down that the character played by Jaime Cepero on Smash—conniving little creep that he was–has been written out of Season Two. Maybe this is forgivable; NBC is, after all, the home to the only real life recent hit: The Voice, which is now making its expansion to two nights a week permanent. It may seem like NBC is now All Christina Aguilera All The Time, but this isn't necessarily a bad thing, especially since Latino singers have placed strongly in both seasons so far.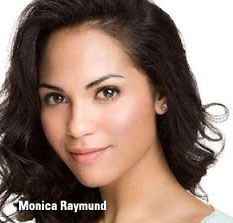 Also encouraging: three of the four new fall comedies—Go On, Animal Practice, and Guys with Kids–have Latinos in the cast. One of the three midseasoners, 1600 Penn, has a Latino as well–as POTUS, no less.
What's more, one of the two new fall dramas, Chicago Fire, has a Latina in the cast–Monica Raymund, who we talk about all the time.  And one of the three midseason dramas, Do No Harm, features Alana de la Garza. It's possible that Hannibal, the serial-killer drama coming in January, may have Latinos in the cast as well; other than Hugh Dancy as the FBI agent Will Graham, the rest of the cast is still under wraps.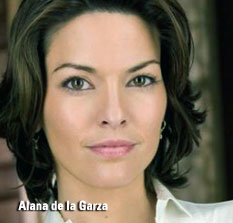 Still, the number of interesting pilots that NBC skipped over is kind of amazing, involving major players like Freddy Prinze Jr., Laz Alonzo, and Aimee Garcia–none of which you'll ever see. And it's equally amazing that there are Latinos in four of the seven new shows in the fall, and eight out of ten of all the new scripted programming they've announced.
This time last year, the 2011 fall schedule has Latinos in ten different series premiering in the fall. This year, it's eight scripted series AND two nights of The Voice. So in a sense, it's a wash. Let's just hope some of these series fare better than last year's newbies. Remember The Playboy Club? Free Agents? Prime Suspect? We do–barely.
Here's the fall schedule, with New Shows in italics, and Latino-involved shows IN CAPS.
MONDAY
8:00     THE VOICE (Christina Aguilera)
10:00    Revolution
TUESDAY
8:00     THE VOICE (Christina Aguilera)
9:00      GO ON (Tonita Castro)
9:30       The New Normal
10:00    PARENTHOOD (Sarah Ramos)
WEDNESDAY
8:00      ANIMAL PRACTICE (JoAnna Garcia-Swisher)
8:30      GUYS WITH KIDS (Jamie Lynn Sigler)
9:00      LAW & ORDER: SVU (Danny Pino)
10:00    CHICAGO FIRE (Monica Raymund)
THURSDAY
8:00      30 Rock
8:30      Up All Night
9:00      THE OFFICE (Oscar Nuñez)
9:30       PARKS & RECREATION (Aubrey Plaza)
10:00    Rock Center with Brian Williams
FRIDAY
8:00      Whitney
8:30      Community
9:00      Grimm
10:00    Dateline
SATURDAY
8:00    Encore programming
SUNDAY (Fall)
7:00    Football Night in America
8:15    NBC Sunday Night Football
SUNDAY (Midseason)
7:00      Dateline
8:00      Fashion Star
9:00      The Celebrity Apprentice
10:00    DO NO HARM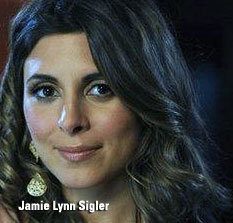 Admittedly, at least four of these characters are "invisible' Latinas–actresses with acknowledged and even celebrated Latina heritage who are cast in distinctly non-Latino roles. Certainly the character that Sarah Ramos is playing in Parenthood, Aubrey Plaza has on Parks & Recreation or Jamie-Lynn Sigler (her mother is Cuban!) is playing on Guys with Kids are not steeped in their Latino culture, while JoAnna Garcia-Swisher is playing a vet named "Dorothy Rutledge." And though it's good to see that Latinas can get roles that don't revolve around their culture, it would be great to see more Latinos-as-Latino roles, too (why couldn't Garcia's role, for instance, have been Latina? She was a late addition that required reshooting anyway)…
…and quite frankly it's those roles–the ones in which Latinos are playing Latinos–that we're not seeing this season–on NBC or anywhere else. It's true, things will get a little more interesting in that regard come midseason, with the arrival if 1600 Penn, a White House comedy ("Modern Family meets West Wing", they're saying) with the aforementioned Miguel Sandoval as the President. (Why is TV always one step ahead of real, live politics?) And many of the returning roles, in shows like Law & Order: SVU and The Office, fit the bill. But it's worth noting that only about half the Latinos on NBC this fall are playing Latinos.
Still, all in all, NBC continues to show the strongest representation of Latinos across the board–as it has for years. Even if we don't have Harry's Law or Chuck or Law & Order: L.A. to kick around anymore.