There's one essential step involved in getting a big-time movie from the set to the theater–one we often forget: the distributor. In 21st Century Hollywood, even the biggest studios and biggest stars can have trouble getting a distributors to pick up their project and push it into the neighborhood megaplexes, so getting that deal–which can come at any point, even after the film is complete–has recently become big news. Without an agreement, even the most prominent stars can see their picture sliding straight to DVD.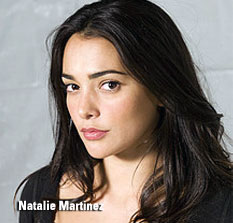 That's the case with End of Watch, the new cop-drama from David Ayer, the writer-director who gave us the scripts for Training Day, The Fast and Furious, S.W.A.T. and some other impressive and profitable dramas in the genre. This time, in his third directorial debut, he's teaming Jake Gyllenhaal and Michael Peña as "two longtime LAPD partners confronting marriage, love, fatherhood and the harsh realities of the Los Angeles streets." Which sounds a whole lot like Training Day or his less-than-successful directorial debut Harsh Times, but you never know. Best of all, America Ferrera and Natalie Martinez are part of the impressive supporting cast. Imagine that: a contemporary cop drama set in L.A. that actually has Latinos in the cast (as something other than 'bangers). And other Latinos involved in the film are; Maurice Compte (Breaking Bad, Southland), Corina Calderon (All She Can) and David Fernandez Jr. (The Shifting.)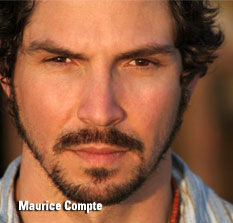 And the big news? A distribution company called Open Road Films, that just scored a nice hit with Liam Neeson's The Gray, has just picked up End of Watch for nationwide distribution, premiering sometime later this year.
Maybe it was the solid cast or the equally solid profits that a good cop-drama can produce. Or maybe it was Ayers' decision to go the " found footage" route with this one–he says the whole picture will be told through "footage from the handheld HD cameras of the police officers, gang members, surveillance cameras, and citizens caught in the line of fire." It's a difficult approach to pull off, though it's become very popular with filmmakers over the last few years, beginning with The Blair Witch Project and continuing through Cloverfield and The Paranormal Activity franchise, still going strong.
In any event, at least it's got a distributor–which is more than many movies can say, including Filly Brown, this year's darling at Sundance that's still waiting at the altar for a distribution deal. (By the way? Que paso there?) The exact release date has yet to be set; we'll let you know as soon as we do.