All Eyez on Me first half suffers from trying to get a lot of the back-story in at the beginning so it felt choppy in the editing. The second half was much better—you could follow the story much easier—we all know biopics are tricky to make.
Newcomer Demetrius Shipp Jr. does a good job for his first acting gig and it doesn't hurt that he has a canning resemblance to the legend of Tupac, body and all.
The other standouts for me are, Danai Gurira (Afeni Shakur), Cory Hardrict (Nigel), Dominic L. Santana (Suge Knight), and of course, there's the music.
Synopsis: All Eyez on Me chronicles the life and legacy of Tupac Shakur, including his rise to superstardom as a hip-hop artist, actor, poet and activist, as well as his imprisonment and prolific, controversial time at Death Row Records. Against insurmountable odds, Shakur rose to become a cultural icon whose career and persona both continue to grow long after his passing.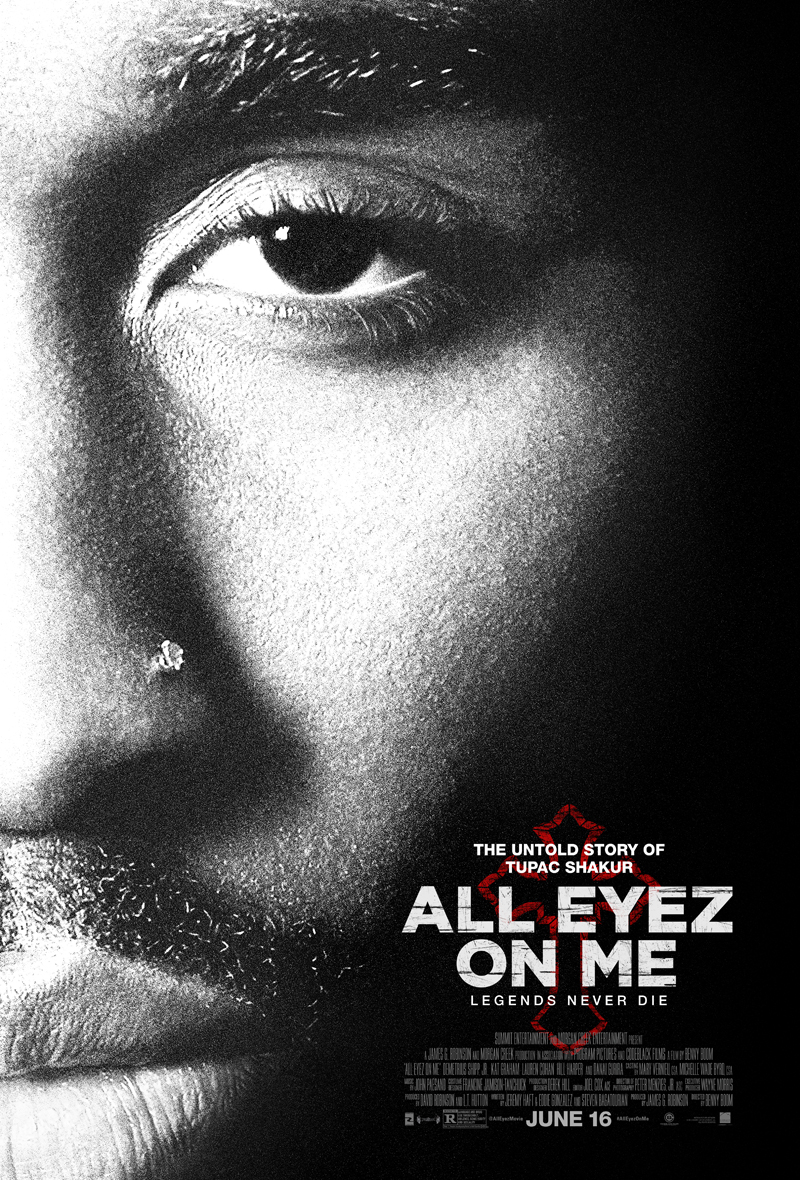 We got to catch up with some of the cast, Cory Hardrict, Kat Graham, Annie Ilonzeh, Demetrius Shipp Jr., producer LT Hutton, and director Benny Boom. We learned that it was a long process to finishing the film and how much passion producer LT Hutton has for this project and meant to do it the way he envision it. And to me it felt like a Shakespeare story. Now you can listen in on the conversations. Just click on the audio buttons.
All Eyez on Me is in theaters June 16. — A.O.
Photos: ©2017 Angela María Ortíz S.