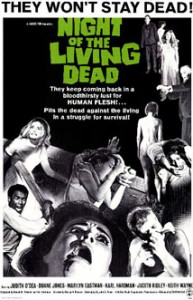 Latino film-making and the horror genre have been joined at the hip–the fleshless, skeletal, creaking hip–since Latinos first started making films. And as Halloween 2011 shambles into view, we thought we'd raise a trembling hand in an unsteady salute to some of the field's best directors, all of them proudly Latino.
George Romero, a Cuban-born director, is one of the horror grandaddies of us all. He made the very first Night of the Living Dead more than forty years ago, with unknown actors and a budget that wouldn't cover lunch by today's standards. In the process, he revitalized a dying genre and created a whole new approach to horror pretty much single-handedly…and all before the age of 30. Today, Romero has made more Living Dead movies than we can count, produced other horror movies, and continues to scare people to death…and undeath.
Guillermo del Toro, born in Mexico and raised in the San Fernando Valley, has brought a strange kind of beauty to horror, as well as a proud Latino flavor. More than one of his films has been
produced in Spanish or in Spanish and English simultaneously, and a number have already become classics–Labyrinth and the Hellboy series in particular. He's also become one of the most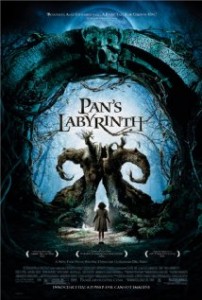 prolific producers in Hollywood of horror/fantasy as well as other genres. Most recently he's been a producer on three fascinating horror films, Splice, Julia's Eyes, and Don't Be Afraid of the Dark, and has recently moved into print as well, working on a modern-day vampire-invasion series of bestsellers: The Strain and The Fall, with more to come. His own much-anticipated film Pacific Rim will be with us next year.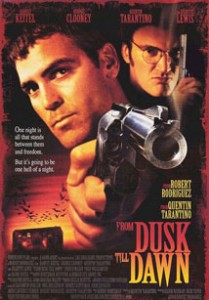 Robert Rodriguez may be better known for his straight (and often kinda funky-weird) action pictures, from Mariachi to Sin City to Spy Kids, but he's done his time in horror as well, including the well-remembered From Dusk til Dawn, that starred a bunch of unknowns like George Clooney and Salma Hayek. And he directed another cult horror favorite, The Faculty, a couple of years later (that, too, is slated for remake). Most recently, one of his "Grindhouse" spin-offs, Planet Terror, was as much horror as science fiction…if, in fact, it was either one. Rodriguez has also moved heavily in producing, including Curandero, a Mexico-black-magic movie directed by his brother Eduardo.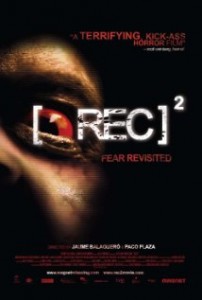 …and Latino movie-makers continue to break into the biz (or happily stay in the genre) through horror. The list is long, but the partnership of Spanish directors Jaume Balagueró and Paco Plaza has produced the amazing Rec and Rec2, Spanish-language films that did so well that the first was re-made as the English-language Quarantine.
These great (and in every case, still productive) directors and many up-and-comers, Halloween (and its darker, more dangerous sister, The Day of the Dead), horror films, and Latinos all share space in the same black cauldron…and we couldn't be happier. Or more terrified.