By Gabriel Rodriguez (@GeeRodreezy)
This review is on the 4DX Cinepolis Theater for Guardians of the Galaxy Vol 2. Upon entering the theater, you can immediately tell that it's a new and premium experience. It actually smells like new car, which was incredible!
The seats are set up in rows of four, because each set moves together rather than having each individual seat move. That wouldn't work; they would hit each other. I would say the only drawback to this is if you have someone that moves a lot in your four-seat section, then you will feel every movement they make. Otherwise, they're great seats. Each seat has a foot rest-type attachment so that your feet don't touch the ground and a button to turn water effects on or off (in case you're not into having a complete experience, I guess).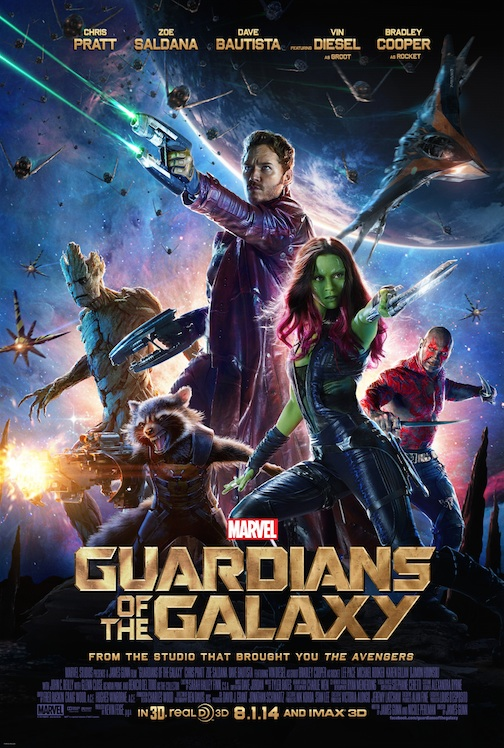 You may think that this experience is going to be nonstop moving and vibrating, or a recipe for motion sickness, but thankfully it's not. While the seat vibration does take a bit of getting used to (maybe 15 minutes), it does not deter from the experience at all, and the most intense motions will only come during big action scenes. Otherwise there are smooth seat transitions, such as the seat tilting back when a ship is taking off. Along with the movement there are smells and sounds unique to each film. Fans blow at the rear of the theater to create a wind and noise environment, as if you were in the movie itself, as well as short bursts of air next to your ear to simulate gun fire or fast moving objects. All of this along with the smells of fire and forest that engulf the theater during moments in the film, fully immersing the viewer in the movie's universe.
While this may not be the experience you want for every movie, this is definitely something you want to do for big action movies or those in which you want to feel more engaged with the film. Overall, this is an experience I will not forget and will most definitely try again.
Now check out our post with videos from Guardians of the Galaxy Vol 2 press conference with Kevin Feige, Elizabeth Debicki, Michael Rooker, Chris Pratt, Kurt Russell, James Gunn, Pom Klementieff, Karen Gillan, Zoë Saldaña, Dave Bautista, Sylvester Stallone, and Sean Gunn, just click here.