Talented Latinos really are all over the industry these days; you can see it in this week's DVD releases, that run from a Spanish-language animated feature nominated for an Academy Award to full seasons of two of TV's most popular series.
Start with Chico & Rita, a lyrical and beautiful animated film that combines fluid art and the beauty of the bolero. This full-length feature from Spanish directors Tono Errando, Javier Mariscal, and Fernando Trueba's was nominated for an Oscar, but received fairly limited theatrical release; now it's finally available for everyone to enjoy.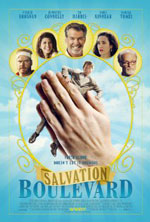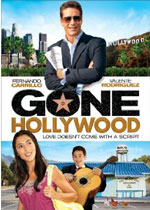 Then there's Beverly Hills Chihuahua 3, the newest installment in the apparently impossible-to-kill live-action franchise about a world full of talking dogs. George Lopez, Odette Annable, and Miguel Ferrer, along with many other talented voices (including Tom Kenny, the voice of Spongebob Squarepants) star. Two other independent features have Latinos in key positions as well: Yul Vaquez is part of the cast of Salvation Boulevard, an eccentric comedy about a shady evangelist starring Pierce Brosnan and Greg Kinnear, and Gone Hollywood, Demetrius Navarro's low-budget romcom starring Fernando Carrillo, Erlinda Orozco and Valente Rodriguez (you may recognize Valente from his regular role on Happily Divorced, with Rita Moreno.)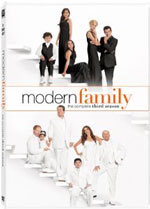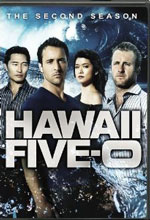 And the Latino contingent on network TV is well-represented this week, with the compilation of Modern Family, Third Season, the show that made Sofia Vergara and Rico Rodriguez stars, and Hawaii Five-O, Season Two, the successful reboot executive-produced by powerhouse creatives Roberto Orci and Alex Kurtzman (among others).
In animation, in theaters, and in front and behind the camera on high-profile television series, Latinos are all over Hollywood…and all over your DVD want-list for the week.