I can't believe it has been twenty-six years since the first Fiesta Broadway took place in downtown Los Angeles. I can say I was there for the very first one.
Fiesta Broadway is known as the largest Latino event in the nation's largest Hispanic market. The event brings thousands of people to downtown Los Angeles every year for a day of music, food, and family fun!
For me, the fun was checking out some of the booths of upcoming films. I loved the Mad Max: Fury Road in 3D trailer. At the Pixels booth, participants got to play on some old school arcade machines of "Pac Man," I hung out with some of the characters of the upcoming Hotel Transylvania 2, I took some fun shots of singer/actress Evaluna Montaner who's in Sofía Vergara, Reese Witherspoon's comedy Hot Pursuit.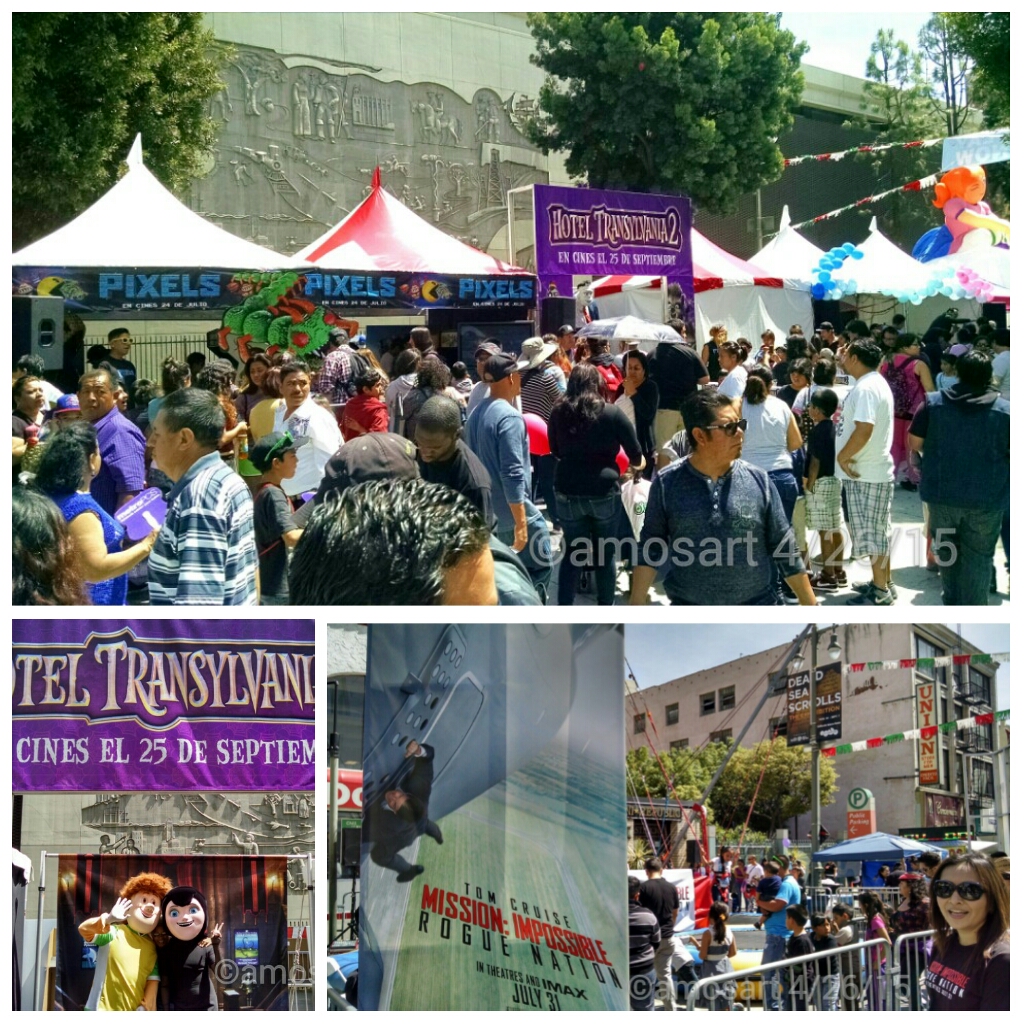 Youngsters enjoyed bungee jumps at the Mission Impossible: Rogue Nation booth and over at the Duane Johnson's San Andreas booth, they were raffling off t-shirts and tickets to the upcoming film, so they had a captive audience.
Check out the trailers of the films below.
Photos: ©2015 Angela María Ortíz S.