Cirque du Soleil's astounding Big Top production is coming to Southern California, LUZIA! In Los Angeles from December 8, 2017 at Dodger Stadium and in Costa Mesa from February 21, 2018 at OC Fair and Event Center.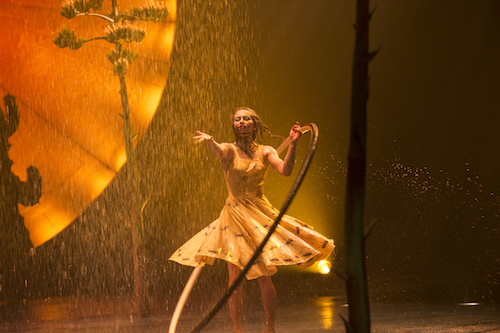 Cirque du Soleil is pleased to announce the upcoming Southern California engagements of its delightfully-imaginative and visually-stunning production LUZIA, a waking dream of Mexico. Audiences are invited to a redesigned white-and-gold Big Top in Los Angeles and Costa Mesa to escape to an imaginary Mexico–a sumptuous world suspended between dreams and reality.
In a series of grand visual surprises and breathtaking acrobatic performances, LUZIA takes audiences on a surrealistic journey through a vibrant world filled with wonders, playfulness and striking artistry. Smoothly passing from an old movie set to the ocean to a smoky dance hall or an arid desert, LUZIA cleverly brings to the stage multiple places, faces and sounds of Mexico taken from both tradition and modernity. Rich in awe-inspiring moments, LUZIA enchants by incorporating rain into acrobatic and artistic scenes–a first for a Cirque du Soleil touring production.
For more information about Cirque du Soleil, visit www.cirquedusoleil.com.