The dubiously named ABC pilot has some well-known players in the mix
What to think? When Marc Cherry, creator of the phenomenally successful nighttime soap Desperate Housewives, announced that Devious Maids was the name of his new pilot for ABC, it almost sounded like a joke. Here was a man who had produced and promoted some of the most attractive Latino characters in nighttime television for almost a decade–Eva Longoria's Gabrielle Solis and Ricardo Chavira rakish Carlos Solis, as well as a number of other supporting characters over the years. And now he was proposing a program that seemed to fall back on one of the most grating Latino stereotypes around–the Latino maid–and making the characters "devious" in the bargain.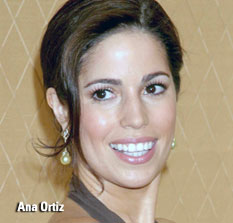 Maybe it was nothing more than a play on words; the women in his first wildly successful program were neither typical housewives nor particularly desperate (most of the time), but it was a catchy, melodramatic title that caught people's attention–and held it. And, he claimed, it was a loose but true-to-the-spirit translation of Ellas son…la alegría del hogar, the name of the Spanish-language telenovela he said was the basis for this new show. (Though, in fact, the more accurate translation would be something like Heaven is the Home, while the colloquial version might be more about "Disorderly Maids" than "Devious." And the log-line description of the show didn't seem quite so bad. Devious Maids, we were told, would follow "four maids with ambition and dreams of their own while they work for the rich and famous in Beverly Hills."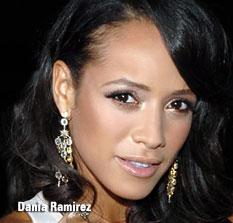 Now we know most of the cast for the pilot, and it includes some pretty impressive names: Judy Reyes of Scrubs and Gun Hill Road, is one of the domestics, along with Ana Ortiz (Ugly Betty, Hung), Dania Ramirez (Heroes, Entourage), and Roselyn Sanchez of Without a Trace, just now enjoying some theatrical exposure in Act of Valor. Reyes, the most recent addition to the cast, will play Zoila, "the senior maid at the Delacourt household whose intelligence is matched only by her humor." She also works alongside her daughter Valentina, a junior maid at the mansion (we haven't seen who's playing that role quite yet.)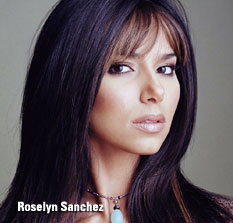 At one level, of course, it's nothing but good news: another show with a Latino-heavy cast that at least might engage issues of interest in the community. Another opportunity for some of the most talented Latino actors in town to get steady work (behind the camera and in the writer's office, too, we hope; at least one of the producers is Latino). But much like the sitcom ¡Rob! on CBS, this is a mixed blessing: both these shows thrive–in fact, are deeply reliant–on some of the least attractive Latino stereotypes of this generation: the lazy and goofy illegal, the volatile mamasita, the feisty domestic. It was just a few months ago that we were celebrating the transformation of Marlene Forte's character in Dallas from the "housekeeper" stereotype to a fully fleshed-out character in TNT's remake–so strong, a character, in fact, that the newly created role of her daughter, played by Jordana Brewster, is one of the series' top-line stars. (Maybe the fact that the show-runner for Dallas is Cynthia Cidre, a Cuban writer who created Cane a few years back.) This year we saw Karen Olivos as a high-powered lawyer in Harry's Law, Rachel Ticotin and Alfred Molina as cops and attorneys in Law & Order: LA, Benjamin Bratt as a new doctor in Private Practice, and on and on. There's even a Latino mayor of Gotham in the new Batman movie: strong Latinos (some good people, some not-to-nice), in powerful roles. And then…goofy illegals? Devious maids?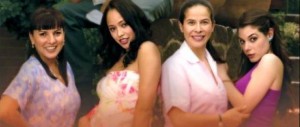 These two shows are only a small part of the Latino-centric programming under development at all the networks, and two shows hardly constitute a trend. But there's something disappointing about seeing a woman who played a highly trained and respected (if slightly erratic) supervising nurse in Scrubs, or a woman who played a brilliant analyst for the country's top law enforcement team, now playing…maids.
The NHFA (National Hispanic Foundation for the Arts) had an eloquent reaction to the news–far better than this. They said the title and the concept behind it did make many Latinos "cringe," but there seemed to be more to the story that that. They urged an "innocent until proven guilty" approach to Maids, and however reluctantly, that seems to be the right thing to do. But–as with ¡Rob! and Dallas and all the rest–we'll be watching. Very closely.