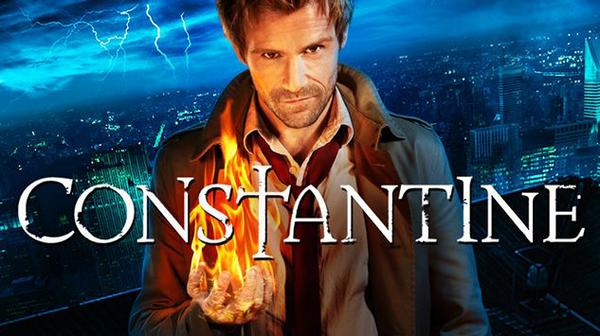 Reposted from our friends over on Amityville Now
…it's nice to see actual comics people and good ol' sf-film professionals all over this thing: Mark Verheiden, David S. Goyer, Rockne S. O'Bannon, and John "Saturday Night Fever/Blue Thunder" Badham. And hey, look: Papa Midnite! And The Spectre!
It may not have the street cred of Arrow or Agents of S.H.I.E.L.D., but you have to give Constantine credit for hanging in there. After a false start and a couple of weak episodes, writing-wise, the newest episode, "Danse Vandue," was pretty nice. (We blame it on the setting. N'Orleans is the most haunted city in America, innit?).
It probably has more than a little to do with the stellar cluster of professionals they have working on this thing. Rockne S. O'Bannon, the man behind Farscape, Defiance, and Revolution, wrote the episode. Two of the most creative people in comics, David S. Goyer, who seems to be working (or has worked) on every damn comic-book-to-film property in the world is here, along with Mark Verheiden, whose odd super-soldier comic The American predated (and frequently did a better job than) a zillion other retakes on Captain America, and has had his talented fingers in everything from Battlestar Galactica to Falling Skies to much, much more. And this episode? Directed by John Badham, a tried and true and decidedly kick-ass die-rector who did a little thing called Saturday Night Fever, as well as the huge underrated Blue Thunder, and even teaches film out at Chapman University.
And then, just to top things off, some of the DC Universe is starting to creep in to Constantine's world—finally. (Yeah, yeah, Zed and Chaz were kind'a sort'a in the comics, but really, not a major thing.) This episode we see Jim Corrigan, the first and best secret identity of The Spectre. True, a bearded, Cajun version of Jim Corrigan like never before, but it's nice to see an Easter egg here. It also features a version of Papa Midnite, who's been sauntering around the DC and Vertigo universes for a while, and this time they don't make him dress like a pimp in a grass skirt (No. Seriously. Look it up.) And this episode, finally, there was even a decent story.
No wonder things are getting better…