A hugely successful director receives an award for one of his smallest and most personal films at Reel Rasquache this past weekend.
Se Fija! was one of the proud sponsors of this year's Reel Rasquache Art & Film Festival in Los Angeles (May 18-20.) And one of the highlights of the festival was the Pioneer Award that was presented in a special closing-night ceremony to Chris Weitz, producer and director of A Better Life (as well as a few paltry 'big' movies you may have heard of, like Twilight: New Moon and American Pie.)
Chris is no latecomer to Hollywood. Quite the opposite: filmmaking is in his blood. His mother is actress Susan Kohner; his brother is filmmaker Paul Weitz. He is the grandson of producer Paul Kohner and Mexican actress Lupita Tovar–the same Lupita Tovar who starred in Santa, Mexico's first talkie, eighty years ago and the Spanish version of Dracula.
In almost 15 years of work, Chris has displayed a stunning creative range, from TV sitcoms to theatrical blockbusters, from world-spanning adventures to intimate personal portraits. And he has always shown a special ability to work with cultural icons. In 1998 he co-wrote the animated classic Antz that starred the voice (and personality) of Woody Allen; when he moved onto a number of TV projects, he found himself reviving the classic series Fantasy Island in 1998. Then he began building icons of his own, when he produced and directed American Pie, one of the best-remembered, most quoted, and raunchiest comedies of its time.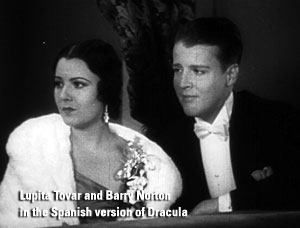 Pie was more than just a financial success, though it was certainly that (it's made more than $230 million dollars worldwide). It was really–strangely and happily–the voice of a generation, and even now the characters, situations, and quotes remain a part of young people's culture. The movie doesn't seem to age, even though we do. The franchise it created continues even now, with American Reunion, and has certainly generated more than a billion dollars since that first film premiered in 1999. Then in 2003 he first showed his skill at bringing fantasy worlds to life when he directed The Golden Compass–a job he secured after delivering an unsolicited 40-page treatment to the studio. It was a troubled project; he left it once, returned to finish it and ultimately guided the massively expensive project to financial success (it earned almost $400 million worldwide). It wasn't his last foray into fantasy: five years later, he directed Twilight: New Moon, the much-anticipated film adaptation of the global bestseller–the first film to make more than $100 million in a day, and almost half a billion dollars in ten days.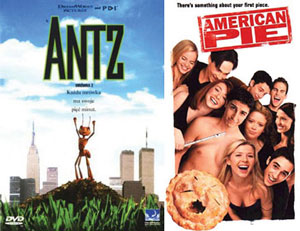 And yet, even with blockbusters being offered to him over and over, Chris has chosen to invest much of his time in the small, special films. In the midst of all the widescreen work, he produced In Good Company with Dennis Quaid, Topher Grace, and Scarlett Johanssen, about a young man finding love in the corporate world. He produced American Dreamz as well, a singing-competition drama with Hugh Grant and Dennis Quaid from his earlier projects, that prefigures the current hysteria about similar contests. And he produced the charming urban romance Nick and Norah's Infinite Playlist, that starred a group of young actors who have gone on to amazing careers of their own…and even as he entered discussions to direct another sweeping saga–Michael Moorcock's Elric fantasies–he found the time and personal focus to direct A Better Life, a personal film about Latino culture and the heartbreak of illegal immigration, that earned Demián Bichir his first Oscar nomination.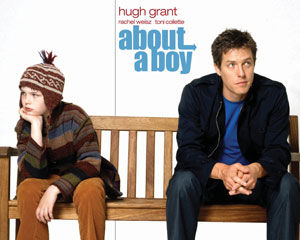 Though his background was both Mexican and Spanish, Chris had come to realize that he had drifted away from the culture. "I was part of the first generation not to speak Spanish," he said in an interview with The Wrap late last year. "A Better Life was an excuse to learn more about my culture and my city. I did have the sense of something being out there, East of where all the white people live. I wanted to explore the other side of the city–and by the way, the people on that side of the city think they're living in L.A., too." And that new insight and connection continues today. This year he worked with journalist Jose Antonio Vargas on a series of four documentary shorts directed by Weitz called Is This Alabama?, about the effects of Alabama's severe immigration legislation.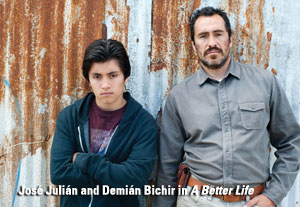 So Chris Weitz' story is big and small, just like the movies he makes. It spans generations in Hollywood and just as many generations of Latino life, here in the U.S. and to the south, and like many Latino men and women today, he finds himself returning to his roots, to rediscover the culture he had almost lost.
His work–large and small–on screens, large and small–has already changed the world, and yet barely begun. What comes next will surely be just as impressive and just as personal as what has come before.
Chris Weitz Photo: ©2012 Angela María Ortíz S.