There are almost no Latino faces in The Avengers for more than a few seconds…but you can see plenty of Latino talent in the other releases this week.
Most of the major studios–in a sudden burst of good strategy–are holding off new releases until after The Avengers sweeps up every spare dollar in American during its opening weekend. But it's interesting to note that three of the few films also opening this week have Latinos in the cast, and one of them even above the title.
If you like your romantic comedy populated by grown-ups, you can sample A Little Bit of Heaven, starring Gael Garcia Bernal and Kate Hudson. Bernal, in a long-overdue 'light' role, plays a doctor–an actual doctor–who's the perfectly imperfect match to Hudson's beautiful goofy charming persona. The big problem with the critics–who have almost unanimously panned it–isn't with Bernal or Hudson, but with a script that tries to play light-comedy with the serious subject of terminal cancer. And Peter Dinklage as an escort. Still, a lot of people want to see this; it may yet defy the critics, and it does give Bernal the chance to get in front of the mainstream American film fan again.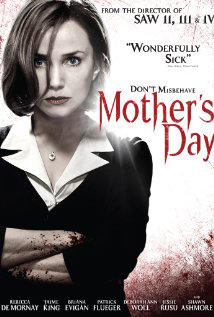 If, instead, you want an equally panned rom-com for the younger set, take a look at LOL, starring Miley Cyrus and featuring our buddy Jay Hernandez. Guess he squeezed this in before moving on to the pilot for Trooper.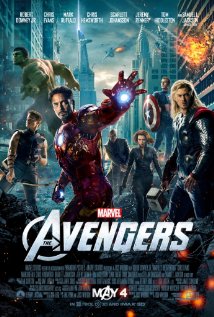 And Darren Lynn Bousman, the director of most of the Saw pictures, is back with what looks like the beginning of a new horror franchise, beginning with Mother's Day. Jaime King and Rebecca de Mornay…but Spy Kids Alexa Vega is also part of the evil brood trying to destroy the lives of innocent homeowners (or maybe she's one of the innocents…we'll let you know!)
So there are alternatives to the relentless (and almost entirely Latino-free) The Avengers onslaught. (We see you Jesse Garcia and Walter Perez! At least for a moment…) and it's a good indication that Latino Hollywood is still alive and well, despite the attack of the Anglo Blockbusters.