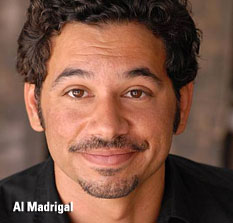 Some fall TV season shows haven't even premiered yet (like Tim Allen's Man Up with Hector Elizondo, Once Upon a Time with Lana Parrilla and James Roday's Psych on USA), but three new series have already been cancelled and shuffled off to the boneyard. Sadly, all three of the early casualties have some (all too small) Latino involvement.
Eddie Cibrian's The Playboy Club got the ax earlier this week; now Hank Azaria's Free Agents with comedian Al Madrigal and the CW's unpleasant reality show H8R, hosted by Mario Lopez, have both been shown the door. The reason is simple and singular: ratings, ratings, ratings. In the case of Agents, even with successful (and already renewed) shows running on both sides, it couldn't build or keep an audience, and though NBC hasn't announced its replacement, it does have new shows waiting in the wings. (In fact, even repeats or 'double episodes' of their successful, current shows would do better in the overnights than Agents' tumbling numbers). The same applies to H8R, and when you think of the low expectations that the CW had to begin with, you have to shudder at the real math that caused its sudden and early demise.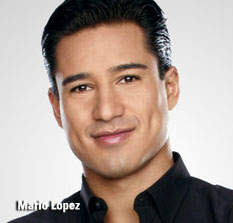 Thankfully, neither Madrigal or Lopez are entirely unemployed. Madrigal, wisely, kept his other job—as the one-and-only Latino correspondent on The Daily Show—even while he punched the clock on Free Agents. And Mario Lopez' ongoing gig on Extra is unaffected by the H8R cancellation; in fact, that hombre is more popular than ever, between his magazine shows, reality shows, and competition-show hosting. This was the least important (and least attractive) of his efforts, and will be the least-missed as well.
Though relatively few of the new Fall shows have impressed anyone (The New Girl, 2 Broke Girls and to a lesser degree Pan Am being the exceptions), nothing else seems a likely target for pre-Christmas cancellation at the moment. And ironically enough, three Latino-involved shows may be going down…but three more will be with us before the end of the month.
As always: stay tuned!