Latino actors did not fare well in the 2011-2012 season…but neither did anyone else.
It has not been a great year for Latinos on TV. More precisely, it hasn't been a great year in television for anybody, including Latinos. As the TV season staggers to a sorry end, let's take a last look at that which has gone before…then try to forget it as quickly as possible.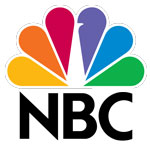 NBC: Anybody left?
Eddie Cibrian and The Playboy Club was one of the first to go. Not long after, Al Madrigal and Free Agents disappeared and almost no one noticed. Most recently, Kirk Acevedo and Elizabeth Rodriguez, along with Maria Bello and a stellar cast, just couldn't make Prime Suspect work. Alfred Molina appeared in a powerful arc on Harry's Law, Mel Rodriguez' wandered through a short and not terribly successful series of Community episodes. And we had to say goodbye to the underrated Josh Gomez as Chuck careened to a close. And though the new season announcements are still a few days away, a number of NBC series featuring Latinos are in jeopardy, including Parks & Recreation with Aubrey Plaza, Parenthood with Sarah Ramos, Awake with Wilmer Valderrama Harry's Law with Karen Olivos, and even The Office, with Oscar Nuñez, whose post-Steve Carrell retooling has not gone well, ratings-wise. Only Danny Pino and Law & Order: SVU has a solid renewal order of 2012-13.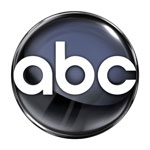 ABC: Even the powerhouse is shaken up.
The survival rate over on ABC is much better. Come the fall, we'll still see Jon Huertas on Castle; Sofía Vergara and Rico Rodriguez will both remain ridiculously visible as part of the ensemble on Modern Family and there's every indication that Grey's Anatomy and Sara Ramirez, as well as Benjamin Bratt and Private Practice will live to see another year. ABC even had two shows that began this season survive into second years: Hector Elizondo will be hanging in there as Tim Allen's bosom buddy on Last Man Standing, while Lana Parrilla's powerful work in Once Upon a Time will be back in the fall as well. Of course, ABC had a few of the most prominent crash-and-burns this year as well, notably the horror-adventure series The River (Daniel Zacapa and Paulina Gaitan), which was neither scary nor exciting, while Ramon Rodriguez quickly lost his gig as Bosley in the new Charlie's Angels, a show that many critics dubbed one of the worst of the Fall. Marisol Nichols' looked good on the heavily promoted GCB, but amid controversy and over-the-top plotting, it doesn't look long for this world. And as for Amaury Nolasco's part in Working It, one of the least funny and most insulting sitcoms of the season…well, the less said, the better. Meanwhile, it's time for two bittersweet farewells: so long and thanks for all the laughs to Desperate Housewives, and just now we've learned that Ian Gomez and Cougar Town is pulling up stakes, and moving to Cabletown. You'll see it next season on TBS.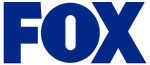 FOX: Bad News.
The extremely talented Rene Echevarria tried to move mountains with the Spielberg-backed sci-fi/survival drama Terra Nova, with Valentino del Toro as a regular member Efrem Ramirez was happy to return as a voice on the animated relaunch of Napoleon Dynamite, but it sank rapidly and without a trace after its first cycle. And the jury is still out on Odette Annable and Christian Slater's Breaking In. Meanwhile, we all had hopes for J.J. Abrams new puzzle-drama Alcatraz and its star Jorge Garcia, but the word has just come down: it's canceled. And Jennifer Lopez' and Marc Anthony's talent travelogue Q'Viva: The Chosen just plain bombed. In fact, Naya Rivera as part of the Glee ensemble is one of the few survivors, and even that once-phenomenal show is ending the season with a third fewer viewers than this time last year.
CBS: Same as it ever was (which ain't much)
And finally, there's CBS, where some things never change. Cote de Pablo is still part of NCIS, one of the most popular shows on the nets; Adam Rodriguez and Eva La Rue are still with CSI: Miami, already renewed for next season…and then there's Rob!. It was noticeably absent from the long list of renewals that CBS released weeks ago, and more recently the net has announced a slug of new sitcoms it's approved for the new year…but Rob!, with Rob Schneider, Cheech Marin, and the largest Latino cast on TV remains in limbo…at least for a few more days.
But let's not end the year on a sad note. Latinos and their shows weren't singled out for cancellation; this proved to be the worst season ever–ever–for NBC, and a low-water mark for the new shows on all the networks. You can count the survivors on the fingers of one hand, and even the titular "breakout shows" like The New Girl really aren't knocking off anyone's socks in the tradition of Heroes or Lost or even Glee of years gone by. And a remarkably low number of really good shows with Latinos were lost–Law and Order: Los Angeles comes to mind–while a couple like Chuck and Desperate Housewives, are going off to a well-deserved reward after years of quality work. And as we said here, there are almost 30 pilots featuring Latinos in the mix right now, and one of them–NBC's Chicago Fire with Monica Raymund–has already been announced.
Onward…and please, no looking back.