Interesting: Many, many women–including Latinas–have guest-hosted on ABC's The View over the years, but Demi Lovato's special: she's going to be there all week.
It's not a secret that The View has gone through a lot of changes recently, not the least of which was the departure of Hasselback and the (unexpectedly controversial) arrival of Jenny McCarthy. Joy Behar has announced her imminent departure as well, and speculation is rampant–of course–about her replacement.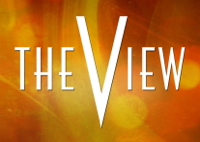 Demi Lovato would be an interesting choice. Obviously she's much younger and much more 'connected,' ethnically and culturally, to a younger audience. So if The View wants to bring the young 'uns in, you could do worse than this highly talented singer/actress/entertainer in a chair.
And it is interesting that she's going to be guest-hosting for a full week, where usually The View brings in a celebrity for a single day (like Carnie Wilson next week). She's got an interesting collection of people to talk to, too:
Jimmy Kimmel will be in on Monday.
Eric Stonestreet of Modern Family, as well as the latest 'losers' from Dancing with the Stars, is up for Tuesday.
Tim Allen of Last Man Standing visits The View on Wednesday (amazing how almost everyone showing up this week is on ABC shows, Hmmm…)
Patrick Dempsey of Grey's Anatomy and the legendary Kobe Bryant are both guests on Thursday's show
The ever-handsome Kurt Russell and Latino music sensation Pitbull will appear on Friday.
All in all, and interesting week. And Demi will be there the whole time.