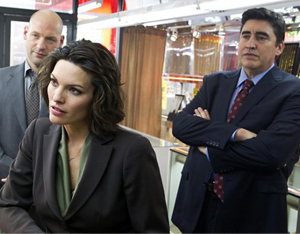 Alfred Molina has done just about everything. Born in '53 in London, of Spanish and Italian parents, this man has performed small miracles in over a hundred different movies and TV shows in the last 30 years, in the US and the UK. He's been in everything from Raiders of the Lost Ark to Rango, from Prince of Persia to The Tempest. He's been on stage in everything from Tennessee Williams to David Mamet. And now he's going to demonstrate the full range of his abilities all over again: after playing an attorney and a cop on Law & Order: Los Angeles for one crazy, change-in-the-middle season, he's going to appear as a (possible) wife-killer in an entirely different NBC show: Kathy Bates' surprise survivor, Harry's Law.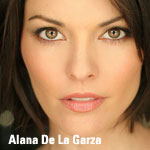 Molina can be as subtle as Speed the Plow or as broad as Doctor Octopus in Spider-Man. Certainly his performance as D.A. and Detective Ricardo Morales, the cop-turned-attorney-turned-cop-again in L&O: LA was on the understated side. But it sounds like he's going to have to go even more ambiguous this fall, in the role of
Eric Sanders, a man accused of murdering his wife who comes to Harry for defense. The problem is, Eric admits he's unhappy in his marriage—he's even dreamed about killing his wife—but…he didn't do it. He says.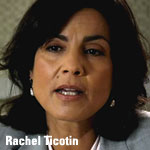 Molina will appear in the season premiere of Harry's Law on Wednesday, September 21. He'll be around for at least a few episodes as the case unfolds and resolves. A bigchange from the button-down L&O approach, and just part of the re-tooling if the law-drama in its second season (other cast members are leaving, like Brittany Snow, still more may be added).
Meanwhile, the last of the as-yet-unseen Law & Orders will be appearing Monday, July 11. The cast—including Rachel Ticotin and Alana De La Garza—completed a number of "post-reboot" episodes, after Skeet Ulrich left the show and Molina became a detective again—but NBC pulled the plug on the series entirely before all those episodes aired. So you can catch Molina and his cohorts one more time on Monday, wait a few weeks, and catch him again (for the first time) alongside Kathy Bates. Proof positive that, after 30+ years in the business, this man knows how to land on his feet.