I've known Al Coronel for many years and I've watched him work really hard on his craft. It is sure paying off.
This past year has seen him very busy with a recurring role on The Last Ship, guest roles on Jane the Virgin, NCIS: Los Angeles, Agents of S.H.I.E.L.D., Secrets and Lies, and countless others.
Born and raised in Los Angeles, Coronel has always been surrounded by the entertainment industry, but came to acting much later in life. Prior to his acting career, Coronel was a world-recognized dancer in the world of Salsa, traveling extensively to teach and perform at Salsa festivals and events around the globe.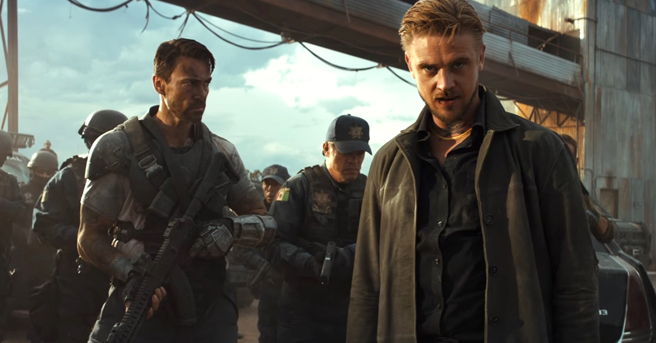 He's a military veteran, and he continues to support vets through the Veterans in Film and Television program, participating in many events for the members. He believes in giving back to the community and is very involved with Children's Hospital LA; he is a co-host of their annual December blood drive.
In the video interview below, we finally got to catch up. Coronel is in the hit movie Logan, where he plays Federale Commander. Along with Logan, you can see him in USA Network's Colony and CBS' Training Day.