It's been a pretty lean summer for Latinos in theatrical films big or small…and just about every film of the season seems to be releasing this week…along with full seasons of three Latino-centric TV series as well.
Girl in Progress, Patricia Riggen's gently dramedy about a young Latina mother who finally has to grow up, stars Eva Mendes and Cierra Ramirez, and shows us just how talented and attractive Eugenio Derbez can be, (Forget about iRob!. Forever.)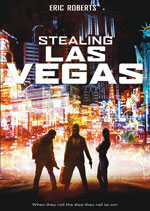 What to Expect When You're Expecting came and went so quietly almost nobody noticed…a strange fate for a film starring powerhouse movie stars like Jennifer Lopez and Cameron Diaz. Maybe the fact that critics (and most audience members) didn't care for it had something to do with that. One reviewer called it, "A dirty diaper bag of sex jokes, sentimental mush, cartoonish claptrap and weary parent-to-be clichés." You can judge for yourself.
Stealing Las Vegas is a microbudget film made through an innovative new business model that involved the University of North Las Vegas, B-movie producer-hero Roger Corman and an ambitious new director Francisco Menendez. It's a heist movie, about the blue-collar workers at a Vegas hotel who have their pensions stolen by the bad guys and go about getting their money back.  We'll be talking more about it soon; in the meantime, you can buy it here or anywhere DVDs are sold.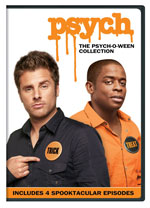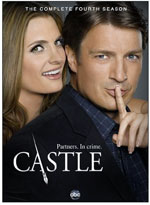 On from the world of TV: Private Practice, Season 5 features the inclusion of Benjamin Bratt as the handsome new cardiologist…James Roday (Rodriguez)'s resilient and ridiculous Psych on the USA Network offers ups Psych: The Psych-O-Ween Collection, four of the mystery-comedy's infamous Halloween-themed episodes, including two never seen on DVD before…and Castle: The Complete Fourth Season features the continuously impressive work of Jon Huertas as the indomitable Det. Esposito. All releasing this week.