I've always enjoyed my conversations with Kenneth, and this day was no different. It turned out to be a special morning: it was Se Fija!'s fourth anniversary online and the very first interview that I did for Se Fija! was with Kenneth.
For those of you who aren't familiar with Independent writer/producer/director Kenneth Castillo, here is a little about him: he has built an impressive portfolio over the last decade or more. In 2000 he and his now-wife Karla Ojeda formed a film production company; their first project was The Misadventures of Cholo Chaplin, a re-framing of the Charlie Chaplin silent shorts of the 1920's and 30's set in the Mexicano world of the Day of the Dead. Since 2008, Kenneth has written and directed six features, a series of "urban Latino" films under the group name of The Drive-By Chronicles: Sidewayz, Ghostown, and Confessions of a Gangster, Counterpunch and Thou Shall Not Kill (aka La Guapa). Over the years I've come to admire his drive and commitment to his craft. He's always learning and evolving, which leaves me looking forward to his next project(s).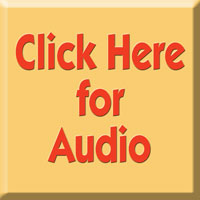 With Marigold the Matador, Kenneth is trying something different. It's his seventh film and he did all principal photography in seven days. We talked about the film and the crowd-funding plans. Listen in on our conversation.
You can be apart of the future of Marigold the Matador by clicking Seed&Spark.
FIRST LOOK-Marigold the Matador from Kenneth Castillo on Vimeo.
Official Kenneth Castillo Directors Reel from Kenneth Castillo on Vimeo.