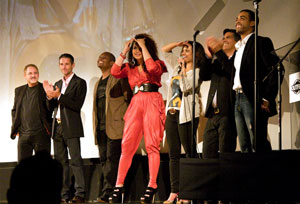 Rashaad Ernesto Green's powerful and challenging Gun Hill Road has gone largely unnoticed since its premiere at Sundance and again at the Tribeca Film Festival…but those days are over. Finally, finally, this amazing little film, starring Esai Morales, Judy Reyes, the incredible Harmony Santana, and a host of other Latino professionals in front and behind the camera, was the opening-night feature for this year Los Angeles Outfest on July 7, and that's just the beginning: Gun Hill Road will have a limited theatrical run beginning August 5, and you have to see it.
It's difficult to talk about this movie, for a lot of reasons. For one, too much detailing of the plot risks 'spoilers' that can interfere with experiencing the film, from beginning to end, in the way that viewers deserve.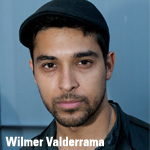 For another, the subjects that Gun Hill Road explores are just hard to talk about in a strong, clear voice: growing up, being a parent, sexuality, being different, prison life and life after prison, bigotry, loyalty, and–of course–being Latino in the twenty-first century. But Green's thoughtful and non-intrusive (almost documentarian) writing and directing, and Esai Morales' award-level performance, filled with power and agony and strength, says a great deal in a very few words, with a story that is set up with a deceptive elegance and resolved with a abrupt chop and–believe it or not–actual hope.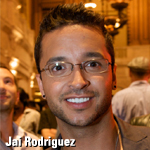 Outfest, the 29th Annual Gay and Lesbian Film Festival, had some very good reasons to feature Gun Hill Road as its opening night Gala, and the film itself deserved the standing ovation it receive from the full house. The Orpheum Theater was beautiful, the celebrities in attendance were just as beautiful, and the after-party (down the street and and around the corner) was crowded and elated. Se Fija! was there, taking pictures and shaking hands, with everyone from Gun Hill Road star Judy Reyes to Latino celebrities and leaders Wilmer Valderrama and Jai Rodriguez. The major players in the film, from Morales to Reyes to Harmony Santana, made it to the stage long enough to thank everyone for featuring the film and exhorting them to tell their friends, spread the word, share the film.
So look: go see this film. It opens in L.A. and New York on August 5. You can see the trailer HERE, and get more info HERE, at www.gunhillroad.com.