Elizabeth Peña and the Invisible "Angels"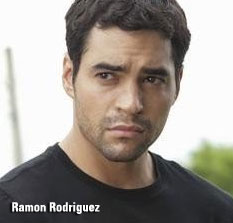 Word has just come down: ABC has cancelled the unfortunate (in so many ways) remake of Charlie's Angels. It's not exactly the surprise: it opened to lukewarm ratings and has been skidding down hill ever since; one week-to-week decline was 20%, and that was after the initial fall-off. But if you were one of the folks keeping an eye on ABC's public face the last few weeks, you could tell they lost faith in the production almost immediately. And–as it frequently the case–it was all about the ratings.
Sometimes networks act just like jilted lovers. They fall in love hard and fast, and when the object of their affection doesn't live up to their absurdly high expectations, they get hurt–bad–and turn away, dump them hard, pretend they never existed. And that's what happened here.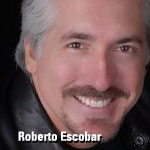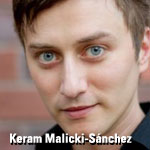 We've been keeping an eye on the series because there's a fairly strong Latino presence in front and behind the camera. Obviously there's the charming and very funny young Latino actor Ramon Rodriguez taking on the role of an updated Bosley, the on-screen rep for the invisible Charlie himself. And accomplished director/producer Marcos Siega is both an executive producer and frequent episode director. What's more, almost every episode has had other Latinos in evidence, as featured players (like Nicholas Gonzalez, Roberto Escobar or Canadian-Ecuadorian actor-musician Keram Malicki-Sánchez, who will be guest-starring soon) and as walk-ons and one-liners. If you look at the cast and crew listings, you'll see Latinos up and down the line–a good thing. In fact, the episode that just aired on Oct. 10 featured a remake of one of the classic original Charlie's Angels episodes–"Angels in Chains"–and the wonderful Latina character actress Elizabeth Peña had some fun chewing the scenery as the sadistic prison guard for The Girls. (There are plenty of other Latino actors in this episode, too; almost all of it is placed in a cinematic version of current-day Cuba.)
Except…when you look at the cast list, Peña's name is nowhere to be seen. Check out IMDB, and she's not mentioned Look at the photos for that particular episode, and there she is, even credited, but otherwise…invisible.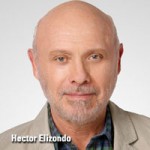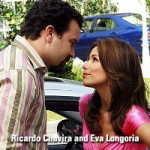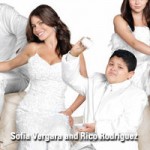 It's true, its ratings numbers were never very good–actually, they were out-and-out bad. And the show was lambasted by critics, amateur and professional alike, for absurd plots and bad dialogue (what, like the original was any different?) But if you looked at ABC's web site, you'd have thought the show was already cancelled–weeks ago. They're heavily touting Last Man Standing with Tim Allen and Hector Elizondo; they're still bragging about Desperate Housewives with Eva Longoria and Ricardo Chavira (even though it's in its last year) and Modern Family with Sofia Vergara and Rico Rodriguez…but you don't even see Charlie's in the slide show; they don't mention you can see any of the episodes online (though if you dig down about three layers, you'll find that you can); they don't even have clips on the front page, even though you can get at least a glimpse of everything from Suburgatory to Once Upon a Time, which hasn't even premiered yet, and Pan Am, a new show that's having equally large ratings problems.
What did Charlie's Angels do to deserve this treatment? Maybe it's nothing more than simply disappointing the net–this was supposed to be one of their big ones, a jewel in the crown, and it never came to pass. And there's not so much as a hint of racism in this cancellation; ABC continues to be the strongest supporter of Latinos in front and behind the camera of any network in operation. It was almost certainly a far simpler issue of "resource allocation:" backing the winners and letting the losers sink under the weight of their own not inconsiderable underperformance. Still, it's a shame to see any show abandoned to this degree, and to see up-and-comers like Rodriguez and deserving veterans like Peña being forced to go down with the ship.
ABC says it's going to 'burn off' the already completed episodes in the current Thursday 8P time slot, so it's not being pulled quite yet. And if you really want to see the show with Ms. Peña in it, we'll spare you the investigation: just click here. And you can go here and see a couple of pictures of Peña at work on the Siega-directed episode.
Vaya con Dios, Angels. Such is Hollywood.